Are You Meeting the SBA HUBZone Joint Venture Rules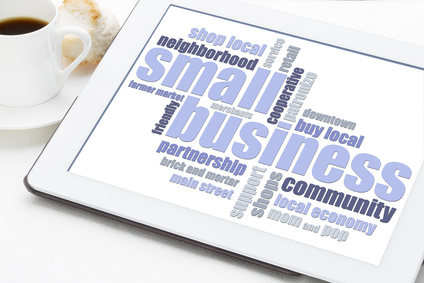 HUBZone joint venture rules are very specific and can be complex. Failure to follow them can lead a small business down a serious path that harms the businesses future. The rules have what appear to be simple compliance terms. However, there are some tricky legal nuances that can cause a government contractor to face serious consequences.
Meet the Basic HUBZone Joint Venture Guidelines
If your company is qualified as a HUBZone, you can enter into a joint venture agreement with one or more other small businesses or  with an SBA approved mentor authorized 13 CFR 125.9.
If you are an 8(a) certified small business you can also enter into a joint venture with an approved mentor authorized under 13 CFR 124.520 and submit a bid for a HUBZone contract.
The joint venture itself need not be certified as a qualified HUBZone. You can be a HUBZone JV if  at least one of the venturing companies is HUBZone qualified but both have to be small businesses under the corresponding  NAICS code assigned to the HUBZone procurement or sale.
A serious problem can arise if your joint venture agreement does not contain the proper clauses. This can also be a reason to invalidate the contract. Every joint venture agreement to perform a HUBZone contract, including those between a mentor protégé firm that is a certified HUBZone small business must meet the HUBZone joint venture requirements.
SBA Focuses More on Limitations on Subcontracting
For any HUBZone JV contract to be performed between two qualified HUBZone businesses, the aggregate of the qualified HUBZone businesses to the joint venture, not each concern separately, must perform the applicable percentage of work required under 13 CFR 125.6.  Under the limitations on subcontracting rules, the work performed by the HUBZone SBC partner to a joint venture must be more than administrative or ministerial functions so that it gains substantive experience.
Possible Suspension and Debarment
If the contracting officer has reason to believe that your company is willfully not complying with the joint venture requirements, he or she may recommend your company for suspension and debarment. Reasons can include:
Failure to enter a joint venture agreement that complies with 13 CFR 616 part c.
Failure to perform a contract in accordance with the joint venture agreement or performance of work requirements 13 CFR 616 part d; or
Failure to submit the certification required by 13 CFR 616 parts e or h

Any person with information concerning a joint venture's compliance with the performance of work requirements may report that information to SBA and/or the SBA Office of Inspector General
As you can see, the HUBZone joint venture rules are very specific and can be complex. Failure to follow them can lead a small business down the road of being suspended or debarred.
Speak With a Lawyer. Get a Free Initial Consultation.
For immediate help complying with the SBA HUBZone regulations, call our government contract lawyers at 1-866-601-5518.