Understanding The Government's Best Value Source Selection Process
One of the most important pieces of information when developing a government RFP response is to understand how the federal government uses the best value source selection and RFP process to decide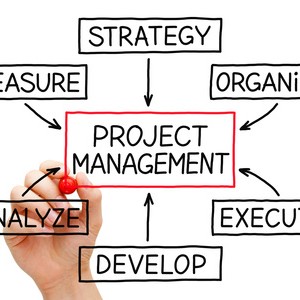 who wins the contract.
What is the Best Value Source Selection Process?
Government contracting agencies use the best value source selection process during their evaluations to decide which proposal response gets the best value of taxpayer dollars. The solicitation tells bidders whether the evaluation falls under FAR Part 15.
The agency compares stated factors in the solicitation to non-price factors. When you submit your government RFP response, the agency will first compare your proposal to the solicitation requirements. Then, in negotiated procurements, it will often decide the competitive range. Afterwards, each proposal within the competitive range must be compared against each other.
The source selection evaluation board will look at the various strengths and weaknesses between each RFP response. Then, it would make a best value trade off that determines the most advantageous bidder for the award.
Best Approaches for Your Government RFP Response
The best way to respond to a government RFP is first to understand the agencies problem. Developing your technical approach is critical because the government wants you to demonstrate a complete understanding of the PWS requirements.
Your RFP response must focus on more technical strengths than weaknesses. This is usually confusing for government contractors since many think that they are only required only to respond to the stated requirements. As stated before, the best value source selection process looks at your RFP response is to see if it is the most advantageous when compared to your competition.
Each government RFP response must relate back to specific sections of the RFP.

Use the best value procurement source selection process to maximize your strengths in solving the government's problem.

Even though your price may be higher, submitting a strong technical proposal can benefit you at the best value tradeoff process.
See How We Can Help You in Bid Protest Cases
For help with your next federal RFP response, call our government proposal writers at 1-866-601-5518. FREE INITIAL CONSULTATION.