SBA Affiliation Meaning and Ostensible Definition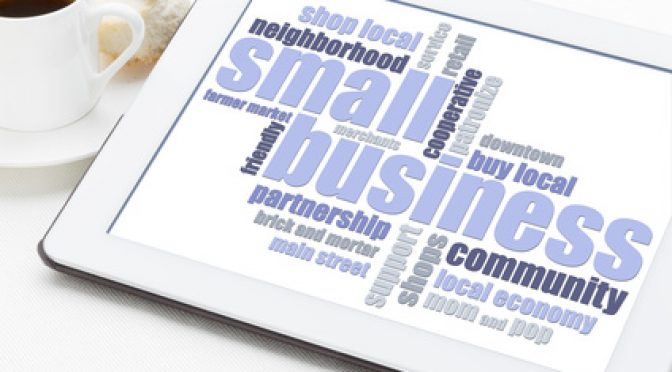 Why is Affiliation an Important Issue? SBA determines whether an entity qualifies as a small business concern by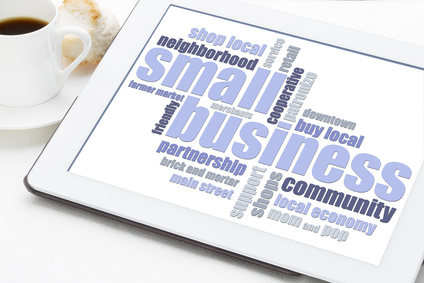 counting its receipts, employees, or another measure including those of all its domestic and foreign affiliates, regardless of whether the affiliates are organized for profit. 13 CFR 121.103(a)(6).
Many small businesses have heard the tear affiliation under SBA regulations. However, there is still some confusion as to its meaning. According to the SBA, affiliation occurs when one business controls or has the ability to control another or when a third party (or parties) controls or has the power to control both businesses.
Under the SBA's affiliation meaning, affiliation cues of control may arise through ownership, management, or other relationships or interactions between the parties.
Control may be affirmative or negative: The SBA analyzes negative control by looking at situations where for example a minority shareholder has the ability, under the concern's charter, by-laws, or shareholder's agreement, to prevent a quorum or otherwise block action by the board of directors or shareholders. SBA will consider the totality of the circumstances when determining whether affiliation exists and may find affiliation based on the totality of the circumstances even though no single factor alone may be sufficient to constitute affiliation.
Crunching the numbers: Once the SBA decides  that affiliation exists, then SBA will count the receipts, employees, or other measure of size for the concern whose size is at issue combined with the receipts, employees, or other measure of size for all of its domestic and foreign affiliates, regardless of whether the affiliates are organized for profit. The ultimate reason for the SBA once affiliation is determined is to impute revenues or employees to the prime contractor in an effort the go over the required small business size standard allowances. Once this happens, then the contract is taken away.
SBA small business affiliation rules stem from 13 CFR 121.103.  However, there is a multitude of cases where SBA OHA has interpreted various facts to reach a legal decision as to whether small business are affiliated or not. For example, Contractual relationships or economic dependency has become a hot topic in recent small business size protest litigation.
Given the reality that commercial business formations and investments take various forms, a small business that has various management roles in third party companies, or ownership in other companies must be extremely careful not to fall prey to the brutal SBA's affiliation meaning.
New Rules
 Under the new affiliation rules, and in the case of a solicitation for a bundled contract, a small business contractor may enter into a Small Business Teaming Arrangement with one or more small business subcontractors and submit an offer as a small business without regard to affiliation, so long as each team member is small for the size standard assigned to the contract or subcontract. 
Under the new rules, the SBA has also relaxed your company's ability to enter into teaming agreements and joint ventures without fear of affiliation. However, in situations where your company violates the limitations on subcontracting rule, a terrible result is still possible. Government contractors should make sure that their business relationships are above board before the competition sets out to attack them in a small business size protest.
Important Definition
Affiliate definition – Affiliation with another business concern is based on the power to control, whether exercised or not. Such factors as common ownership, common management, and identity of interest (often found in members of the same family), among others, are indicators of affiliation. Power to control exists when a party or parties have 50 percent or more ownership. It may also exist with considerably less than 50 percent ownership by contractual arrangement or when one or more parties own a large share compared to other parties. Affiliated business concerns need not be in the same line of business. The calculation of a concern's size includes the employees or receipts of all affiliates.
Ostensible Definition
The intent of Ostensible Subcontractor Rule: Under SBA regulations, Meeting the ostensible definition can cause pain for a government contractor that finally receives a contract after hard work and using resources to get the result.
The ostensible rule is intended to prevent other than small firm (large businesses) from forming relationships with small firms to evade SBA's size requirements. When investigating business relationships between the prime contractors and the subcontractor's ostensible agency, the SBA will examine all aspects of the business relationship including the terms of the proposal and any agreements between the firms to see whether the relationship between a prime contractor and a subcontractor violates the ostensible subcontractor rule.
Despite the SBA's new rules that minimize the possibility of affiliation between ostensible subcontractors and prime contractors, the crust of the SBA's size protest investigation looks to see whether the subcontractor is performing the primary and vital contract requirements are those associated with the principal purpose of the acquisition. 
See How We Can Help You With Joint Venture & Teaming Matters
For additional help or representation in an ongoing size protest case, call Watson & Associates, LLC attorneys at 1-866-601-5518 for a Free Initial Consultation.