Federal Circuit Court of Appeals Rejects Bid Protest Arguments for FAR Unsolicited Proposals
Compared to regularly solicited proposals by the federal government, writing FAR unsolicited proposals can be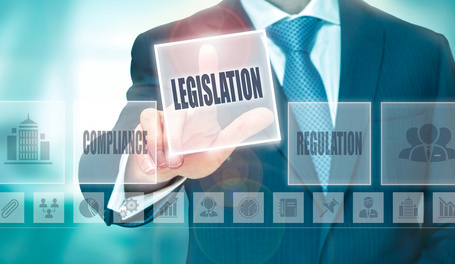 a daunting process. Further filing a bid protest regarding the agency's improper rejection of your unsolicited proposal can be that much more difficult.
However, the US Court of Appeals for the Federal Circuit outlined the legal requirements for submitting an unsolicited business proposal to the Federal Government.
In the case of Kevin Diaz v. United States, No. 2016-2501 (Apr. 11, 2017), the Federal Circuit Court denied a bid protest simply because the Appellant, who represented himself pro se, failed to follow the requirements of FAR 15.6.
The Appellant quickly found that he could not meet the standing requirement because he could not show that he "had a substantial chance of winning the contract."
Why? Because he could not show that business proposal did conform to the requirements of FAR Part 15, which governs unsolicited proposals.
Mr. Diaz appealed the US Court of Federal Claims adverse decision. The contracting agency filed a motion to dismiss the case. The Court of Federal Claims granted the Government's motion and dismissed Mr. Diaz's Complaint for lack of subject matter jurisdiction pursuant to Rule 12(b)(1) of the Rules of the Court of Federal Claims ("RCFC") because he lacked standing under 28 USC 1491(b)(1) (2012).
Requirements for Unsolicited Proposal FAR 15.6
When you file an unsolicited project proposal to the Federal Government, you must meet the requirements of FAR Subpart 15.6. The requirements for this type of business proposal has three stages: (1) initial review; (2) comprehensive evaluation; and (3) negotiations. See FAR 15.606-1(a), 15.606-2, 15.607(b).
In its decision, the Court of Appeals for the Federal Circuit explained that during the initial agency review of the proposal, "the agency contact point shall determine if the proposal "[i]s a valid unsolicited proposal." See FAR 15.606-1(a)(1).
Your unsolicited proposal must be:
innovative and unique;

independently originated and developed by the offeror;

prepared without Government supervision, endorsement, direction, or direct Government involvement;

include sufficient detail to permit a determination that Government support could be worthwhile and the proposed work could benefit the agency's research and development or other mission responsibilities;

not be an advance proposal for a known agency requirement that can be acquired by competitive methods;

not address a previously published agency requirement.
When filing a bid protest for FAR unsolicited proposals to the government, you must present evidence or arguments to meet all bid protest regulations and other statutory requirements. In this case, the protestor acted pro se without a bid protest lawyer that is familiar with government contracting procedures. An appellate brief to this Federal Circuit Court of Appeals could have minimized this adverse outcome.
FAR Unsolicited Proposals Requirement
FAR unsolicited proposals requirements and the business proposal format can be very tricky. However, if you have the right people on your team, you can increase the chances of getting your business proposal or project proposal approved by the government.
FAR 15.605 Contents: Unsolicited proposals should contain the following information to permit consideration in an objective and timely manner:
(a) Basic information including—
(1) Offeror's name and address and type of organization; e.g., profit, nonprofit, educational, small business;
(2) Names and telephone numbers of technical and business personnel to be contacted for evaluation or negotiation purposes;
(3) Identification of proprietary data to be used only for evaluation purposes;
(4) Names of other Federal, State, or local agencies or parties receiving the proposal or funding the proposed effort;
(5) Date of submission; and
(6) Signature of a person authorized to represent and contractually obligate the offeror.
(b) Technical information including—
(1) Concise title and abstract (approximately 200 words) of the proposed effort;
(2) A reasonably complete discussion stating the objectives of the effort or activity, the method of approach and extent of effort to be employed, the nature and extent of the anticipated results, and the manner in which the work will help to support accomplishment of the agency's mission;
(3) Names and biographical information on the offeror's key personnel who would be involved, including alternates; and
(4) Type of support needed from the agency; e.g., Government property or personnel resources.
(c) Supporting information including—
(1) Proposed price or total estimated cost for the effort in sufficient detail for meaningful evaluation;
(2) Period of time for which the proposal is valid (a 6-month minimum is suggested);
(3) Type of contract preferred;
(4) Proposed duration of effort;
(5) Brief description of the organization, previous experience, relevant past performance, and facilities to be used;
(6) Other statements, if applicable, about organizational conflicts of interest, security clearances, and environmental impacts; and
(7) The names and telephone numbers of agency technical or other agency points of contact already contacted regarding the proposal.
FAR 15.606 Agency procedures.
(a) Agencies shall establish procedures for controlling the receipt, evaluation, and timely disposition of unsolicited proposals consistent with the requirements of this subpart. The procedures shall include controls on the reproduction and disposition of proposal material, particularly data identified by the offeror as subject to duplication, use, or disclosure restrictions.
(b) Agencies shall establish agency points of contact (see 15.604) to coordinate the receipt and handling of unsolicited proposals.
Standing in Bid Protest Cases: When you file a government contract protest that alleges wrongful rejection of  FAR unsolicited proposals, you have to satisfy all six requirements of FAR 15.603(c) for a proposal to be valid under FAR 15.606-1(a)(1). Any success of getting the Court of Federal Claims decision overturned required the Appellant to demonstrate that the Contracting Officer incorrectly determined that his proposal was not "valid."
As a government contractor seeking to file a protest, this case will show how important it is to meet the standing and prejudice requirement. Courts usually look to see if the party filing the lawsuit  "had a substantial chance of winning the contract," Digitalis Educ. Sols., Inc. v. United States, 664 F.3d 1384 (Fed. Cir. 2012).
To satisfy the prejudice requirement, the party must show that "but for the [Government's] error," the party "would have had a substantial chance of securing the contract." Id. at 1378 (emphasis added) (citations omitted). Prejudice is a factual question that we review for clear error. Tinton Falls Lodging Realty, LLC v. United States, 800 F.3d 1353, 1357–58 (Fed. Cir. 2015).
SBA Regulations About Unsolicited Business Proposals
Regarding the submission of unsolicited proposal to the federal government, the SBA has ruled that 13 CFR 125.2 (B)(1)(v), and in conjunction with Section 1621 (c) (6)(F) of the NDAA, allows government Procurement Center Representatives (PCR) to receive an unsolicited proposal from small businesses and to provide those business proposals to the appropriate government contracting agency personnel for review and disposition. The agency will then respond to the PCR.
What is an Unsolicited Proposal?
Remember that an unsolicited proposal to the federal government is a written application for a new or innovative idea submitted to a government contracting agency on the initiative of the offeror for the purpose of obtaining a contract with the government, and is not in response to a request for proposals, Broad Agency Announcement, Program Research and Development Announcement, or any other Government-initiated RFP or program.
See How We Can Help With Appealing a COFC Decision to the Circuit Court
For additional concerns or guidance with government unsolicited proposals, or filing a bid protest appeal,  contact us online or call 1-866-601-5518.