IDIQ Contracts & Government Contract IDIQ Minimum Guarantee Payment
IDIQ Task Order Contract – Dealing  With the Government Minimum Payment
The United States federal government and its procurement agencies use a variety of  IDIQ contract vehicles to procure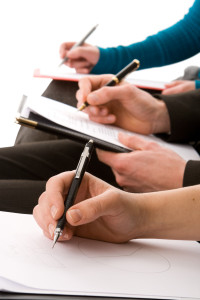 services and products. One typical example is the indefinite delivery / indefinite quantity IDIQ contract vehicle.
What are IDIQ Contracts?
When the quantity of orders is unknown, but the fixed period of time is known, indefinite delivery IDIQ government contracts are the preferred methods of procurement. FAR 16.504 governs the fundamental issues and concerns with these types of contract vehicles.
The federal government typically uses IDIQ contracts for service contracts and Architect-Engineering (A-E) services. It gives the agency flexibility to meet its needs without huge commitments.
Duration:  IDIQ task order contract could be for one year, or one year plus a series of option years. Once awarded, the government will place orders against the IDIQ contract.
The Downside of Bidding on IDIQ Government Contracts: Companies often want to budget for known income. With an IDIQ contract, government contractors cannot count on a fixed income simply because the government procurement agency may not have committed to any set maximum ordering limits. At best, when publicizing their requests for proposals, government contracting agencies tend to only commit to a IDIQ minimum guarantee.
Contractors must be aware of the obligations and minimum amounts outlined in the solicitation. CEOs should also consider the pros and cons of submitting proposals.
Challenging the Government's Task Order Requirements & IDIQ Minimum Guarantee Payment
 Check the solicitation language: Contractors should be aware of the basic legal decisions that address the government's obligations when using IDIQ contracts and requirements contract vehicles. The Agency is typically obligated to only pay the IDIQ minimum guarantee amount outlined in the solicitation. For example,  In Travel Centre v. Barram, 236 F .3d 1316, 1319 (Fed. Cir. 2001 ), the Court held:
[U]nder an IDIQ contract, the government is required to purchase the minimum quantity stated in the contract, but when the government makes that purchase its legal obligation under the contract is satisfied…. [B]ased on the language of the solicitation for the contract, Travel Centre could not have had a reasonable expectation that any of the government's needs beyond the minimum contract price would necessarily be satisfied under this contract. See more information about IDIQ minimum guarantee amount in government contracts.
The message to contractors is to make sure that they understand that regardless of promises made by the government after performance starts, the legal obligation still stands for the agreed-upon minimum payment in the original IDIQ task order contract.
To Avoid Costly Mistakes, Get a Free Government Claims Checklist
For help with your IDIQ minimum guarantee payment, and the legal issues associated with this type of procurement, call our government contract attorneys at 1-866-601-518.