ITAR Compliance Requirements, How to Get ITAR Certification and Export Control Certified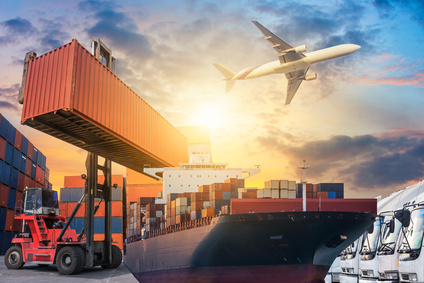 In the past four years, ITAR certification requirements and ITAR compliance violations are becoming more commonplace in the news and headlines.  There is more to ITAR compliance certification than just paying the registration fees to DDTC. 
Given the increased oversight of import and export companies, the federal government is investigating both large and small companies for strict enforcement of the regulations. Taking a proactive approach by revamping old ITAR policies and procedures can be a start.
The U.S. State Department suggest that mere registration does not automatically give you export rights and privileges. Instead, getting ITAR certified still requires the issuance of a license and ITAR approval.
Did you know that in 2013 courts have decided that to be criminally convicted for export compliance violations, you only have to general knowledge on the illegality of the conduct?
Meeting this standard is a lot easier than the previous requirement of your state of mind. See United States v. Brian Keith Bishop, No. 13–4356, 2014 WL 292695 (4th Cir. Dec. 11, 2013).
The ITAR certification requirements process can be very complicated and confusing. However, export controls penalties are strict and sometimes brutal. Therefore,  when considering how to get ITAR certified, it is worth the effort to make sure that all requirements meet the statutory mandates. Companies that are new to the ITAR process and the import export industry should always get the proper legal advice and guidance. Find out more about ECCN number ear99 requirements.
What Are ITAR Certification and EAR Certification Regulations? 
For EAR certification, the United States Government mandates that all exporters, brokers of defense articles, and corporations offering defense services or related technical data to comply with and ultimately be ITAR compliant (ITAR certified).
Given the vast amount of import and export activity between the United States and foreign countries, business should take a serious approach to understanding how to get ITAR certification along with export control and ITAR laws. ITAR penalties for violations are very severe.
 DOD ITAR regulations (International Traffic in Arms Regulations) and the EAR Certification (Export Administration Regulations) are regulated by different  Federal Government departments.
ITAR Compliance Certification Requirements — 22 CFR 122 ITAR Certification Requirements and Registration
To become ITAR registered and compliant, you must first submit a Statement of Registration. 

The Statement of Registration of the intended registrant shall include a certification by an authorized senior officer

If your company is foreign-owned or foreign controlled, the ITAR Certification Statement shall include an explanation of such ownership or control, including the identities of the foreign person or persons who ultimately own or control the registrant.

These ITAR approval requirements apply to a registrant who is a U.S. person and is owned or controlled by a foreign person.

It also applies to a registrant who is a foreign person and is owned or controlled by a foreign person from the same country or a foreign person from another country.
Increased Government Oversight For Meeting ITAR Requirements
 Companies are being targeted by federal law enforcement to violating export administration regulations. The federal government is also sanctioning companies with fines for non-ITAR compliance, and sometimes criminal penalties for not meeting ITAR certification requirements. 
If your company is not ITAR certified or does not have a valid license or ITAR certificate, or wondering if your business is ITAR compliant, you may want to promptly do an internal audit.

Sometimes having a fresh set of eyes can help can help you get ITAR certified.
Government Makes an Example of Export Control Violation Case: The U.S. Department of State concluded an administrative settlement with Esterline Technologies Corporation of Bellevue, Washington, to resolve alleged violations of the Arms Export Controls Act (AECA) (22 USC 2778) and the International Trade Regulations (ITAR TASS ) (22 CFR Parts 120-130). Esterline agreed to enter into a consent agreement with the Department under ITAR Section 128.11.
DTCC determined that Esterline demonstrated inadequate corporate oversight and failed to establish an adequate AECA and ITAR Compliance Program in its defense trade activity. 
How to Get ITAR Certification & Approval? Stay ITAR Compliant – What Does ITAR Mean? Avoid Costly Mistakes in the Process
The ITAR Process and how to get ITAR certified and approved: The ITAR  compliance process requires that companies must be first registered with the State Department's DDTC. Businesses must then certify that they are in compliance with  ITAR regulations and export administration and export compliance requirements and certification laws.
If you are prime government contractor involved with export or import of goods, not only must your business be ITAR compliant but you also are responsible for making sure that your subcontractors and third parties also meet the legal requirements. 
Just having general knowledge about a violation can get a criminal conviction.
As part of export administration regulations, companies subject to ITAR certification laws and regulations must have the right language written into their contracts and task orders.
Additional Information
View this link to see a list of debarred companies for export compliance certification and ITAR certification requirements and export control certification violations. 
Arms Export Control Act (AECA) and DOD ITARS Violations
ITAR Penalties and EAR Certification Oversight Requirements
See How We Can Help You With ITARS and Export Control Matters
Get ITAR Compliant
Call us for immediate help with how to become ITAR certified and approved: For help with export compliance certification process, EAR certification certificate, and how to get ITAR certification, call our DOD ITAR consultants and compliance attorney and export control lawyers at 1-866-601-5518.