ITAR Violation Penalties & ITAR Fines
Companies that become subject to ITAR certification compliance violations and export administration regulations can face stiff penalties. Under the ECCN and Arms Export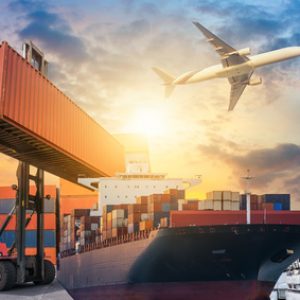 Control Act  (22 USC 2778 and 2779), you can become subject to criminal penalties  and ITAR fines if you willfully violate any provision of §38 or §39 of the statute or any regulation issued under those sections.
You also subject to  ITAR violation penalties of the Arms Export Control Act if you make misrepresentations in the registration, license application, or report required under the above subsections.
This means making an untrue statement of a material fact or omitting a material fact or providing misleading information.
If your company falls into any of these ITAR compliance violations, the penalties will include ITAR fines, imprisonment, or both.
ITAR Fines and ITAR Violation Penalties 
The ITAR violation penalties are also driven under 22 USC 2778(c). Also, government contractors can be suspended or debarred from doing business with the federal government. 
CEOs and executives should be mindful of the hefty fines and penalties associated with non compliance of export regulations. The State Department works closely with a number of domestic and foreign agencies to increase oversight at every stage of the import export process.
Penalties can be both criminal and civil

Company executives can risk jail time

Organizations can face suspension or debarment from doing business with the federal government
Criminal penalties include ITAR fines of up to $1 million and up to 10 years imprisonment. Companies in the import export business that are in violation of ITAR are generally only subjected to criminal penalties for willful noncompliance.
Civil penalties are extremely common but still carry stiff monetary fines.
Starting in August, 2016, civil fines for ITAR violations can result in monetary penalties up to $1.09 million for each violation).

Civil penalties apply to each violation.

Because larger and complex noncompliance can be broken down into multiple violations, ITAR fines and penalties can cost your company tens of millions of dollars.
ITAR Violation Penalties & Misrepresentation and Omission of Facts.
When assessing ITAR penalties under ITAR regulations, it is unlawful to use or attempt to use any export or temporary import control document containing a false statement or misrepresenting or omitting a material fact for the purpose of exporting, transferring, re-exporting, retransferring, obtaining, or furnishing any defense article, technical data, or defense service.
An ITAR violation penalties can include any false statement, misrepresentation, or omission of material fact in an export or temporary import control document will be considered as made in a matter within the jurisdiction of a department or agency of the United States for the purposes of 18 USC 1001, 22 USC 2778, and 22 USC 2779.
Export Administration Regulations and Control Documents 
Commerce Control List (ECCN Numbers), Export or temporary import control documents Under Export Administration Regulations include the following:
(1) An application for a permanent export, reexport, retransfer, or a temporary import license and supporting documents.
(2) Electronic Export Information filing.
(3) Invoice.
(4) Declaration of destination.
(5) Delivery verification.
(6) Application for temporary export.
(7) Application for registration.
(8) Purchase order.
(9) Foreign import certificate.
(10) Bill-of-lading.
(11) Airway bill.
(12) Nontransfer and use certificate.
(13) Any other document used in the regulation or control of a defense article, defense service, or brokering activity regulated by this subchapter.
(14) Any other shipping document that has information related to the export of the defense article or defense service.
See How We Can Help You With ITARS and Export Control Matters
Learn More About:
DOD ITAR Non Compliance Penalties and EAR Oversight Requirements.
ITAR Compliance Getting ITAR Certified and Export Controls
ITAR Regulations and Prohibited Countries
ITAR Defense Misrepresentation and Omission of Facts
If you are facing allegations of DOD ITAR violation penalties, and  ITAR fines or need help with Export Administration Regulations, call an ITAR TASS compliance lawyer for immediate help.  FREE INITIAL CONSULTATION. Call 1-866-601-5518.