Small Business Set Aside Bid Protests
Avoid Costly Legal Mistakes When Challenging Small Business Set Aside Decisions by the Government In Bid Protests.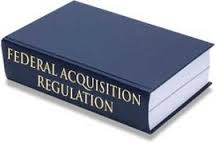 Federal procurement law provides for very strict rules about small business set aside decisions. However, many contracting agencies may avoid the set aside rules. Meeting the set aside definition under procurement rules is the bread and butter of small government contractors nationwide seeking to get federal work.
Without knowing the basic rules, government contractors often find themselves frustrated or even filing bid protests that challenge the agency's decision not to set aside certain government contracts for small businesses. Without a basic understanding of the rules, companies can find themselves in a weak situation and with minimal revenues for the company.
Although there are exceptions to the general rule, bidders can challenge the agency's decision by filing a pre-award bid protest.
A GAO protest that challenges the agency's set aside decision must be carefully analyzed and a further understanding of government contract laws could be necessary to succeed in litigation.
FAR Provisions and Definition for Total Set Asides: Under FAR 19.5, the purpose of set aside decisions is to award certain acquisitions exclusively to small business concerns. A "set aside for small business" is the reserving of an acquisition exclusively for participation by small business concerns. A total small business set aside may be open to all small businesses.
A small business concern set aside of a single acquisition or a class of acquisitions may be total or partial.
Market research: The government should conduct market research to determine whether a set aside can create the level of competition that Congress seeks. When deciding whether or not to file a bid protest, you should first whether the government's market research could possibly show that more than one small business could potentially submit a bid for the requirement. There are several ways to accomplish this.
A total set aside not required: Total small business set asides are not mandatory if the contracting agency decides that there are other small business designations where market research would allow for a different type of set aside. Procurement laws give a higher priority to other small business s programs such as 8(a), HUBZone, SDVOSB, and others.
 Simplified Acquisition Threshold (SAT) requirements: Government contracting agencies must automatically set aside federal contracts exclusively for small business if the anticipated value of the procurement is above the micro-purchase threshold of $3,500 and up to the Simplified Acquisition Threshold (SAT) of $150,000.
Rule of Two: for procurements about the SAT $150,000.00 requirements must also meet the Protesting CICA Small Business Set Aside Rule of Two prerequisites. This means that the government's market research should also show that there is a reasonable expectation that two or more responsible small business concerns could submit a bid., is required to be automatically and exclusively set-aside for small businesses.  There must be at least two or more (Rule of Two) responsible small business concerns that are competitive in terms of market prices, quality, and delivery for an automatic set-aside to occur. 
Total Small Business Set Asides – Decisions of Contracting Officer
If the contracting officer does not proceed with the small business set asides and purchases on an unrestricted basis, the contracting officer shall include in the contract file the reason for this open purchase.  This can also be a problem in sole source justification contracts.
If the contracting officer receives only one acceptable offer from a responsible small business concern in response to a set-aside, the contracting officer should make an award to that firm. If the contracting officer receives no acceptable offers from responsible small business concerns, the set-aside shall be withdrawn and the requirement, if still valid, shall be re-solicited on an unrestricted basis.
GAO Protest Analysis: The decision whether to set aside a procurement may be based on an analysis of factors such as the prior procurement history, the recommendations of appropriate small business specialists, and market surveys that include responses to sources sought announcements.
In making set aside decisions, agencies need not make actual determinations of responsibility or decisions tantamount to determinations of responsibility; rather, they need only make an informed business judgment that there is a reasonable expectation of receiving acceptably priced offers from small business concerns that are capable of performing the contract.
In a GAO bid protest challenging small business set-aside decisions, GAO considers the decision as the agency's business judgment but only to the extent that the government follows the rules. GAO will review the bid protest only to see if the contracting officer abused her discretion. GAO will look to see:
If the record shows that the evidence before the contracting officer was adequate to support the reasonableness of the conclusion that small business competition reasonably could be expected.
The requirement for Small Business Participation: In a GAO protest challenging a total small business set aside decision,  the court will look to see if the contracting officer reasonably investigated whether the procurement could be set aside for exclusive small business participation.
While the use of any particular method of assessing the availability of small businesses is not required, and measures such as prior procurement history, market surveys and advice from the agency's small business specialist and technical personnel may all constitute adequate grounds for a contracting officer's decision not to set aside a procurement. The contracting officer's assessment must be based on sufficient facts so as to establish its reasonableness.
When you file a GAO bid protest challenging government contracting set aside decisions, you must also state specific facts to support your protest. This will be a pre-award protest that has specific filing timelines.
Having a GAO protest lawyer can help you to sift through the factual and legal basis required for you to file a protest. The contracting officer's decision not to set aside a particular acquisition must be made based on objective facts, and that while GAO will review such decisions on an abuse of discretion standard (upholding the contracting officer's "business judgment" absent a showing that it was unreasonable).
GAO expects that such decisions will be based on more than just the contracting officer's judgment that there are not, at least, two responsible small business concerns capable of performing the work at a fair market price.
For help in making a post-award GAO protest that challenges total or partial small business set aside agency decisions, call our GAO government contract protest lawyers at 1-866-601-5518.