SBA HUBZone Program Benefits
What is the SBA HUBZone Program?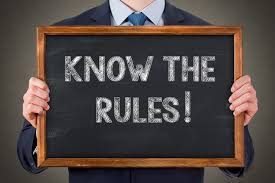 As a small business, you can qualify for the SBA HUBZone Program. This is a unique opportunity for small businesses to gain access to federal contracting dollars. In addition, Congress has mandated that government contracting agencies attempt to award at least three percent of all federal government contracting dollars to HUBZone-certified small businesses each year.
HUBZone is a United States Small Business Administration (SBA) program for small companies that operate and employ people in Historically Underutilized Business Zones (HUBZones). The identified tracts that qualify as a HUBZone really focuses on the areas nationally and locally that have high unemployment rates, low economy and is really under the radar when compared other areas throughout the United States.
If you are fortunate to become HUBZone Certified, your revenues will arguably be infused into the HUBZone area and boost the local economy.
The HUBZone program was created in response to the HUBZone Empowerment Act created by the US Congress in 1998 If you are located in a HUBZone, it can greatly benefit your company. Like anything else you have to meet very specific requirements
HUBZone Benefits
When you become HUBZone Certified, you can immediately take advantage of the many benefits of being a small business government contractor. The first benefit on being in the HUBZone business program is that you become part of the elite group of bidders that are in historically underutilized business zones.  Being part of the SBA HUBZone Program opens the door to getting federal contracts and getting certain preferential considerations when solicitations are part of full and open competition.
If you are trying to get SBA HUBZone contracts, you can get a 10 % price preference when you meet certain conditions during the proposal evaluation stage.

You can bid special small business

set-asides

where other not in the SBA HUBZone Program cannot.

There is no expiration date for being in the HUBZone Business Program
HUBZone Requirements
To become eligible for SBA HUBZone contracts, you must meet specific requirements. Your company  must:
Meet the legal requirements of

a small business

Be at least 51 percent owned and controlled by U.S. citizens, a Community Development Corporation, an agricultural cooperative, a Native Hawaiian organization, or an Indian tribe

Have its principal office located in a HUBZone
Have at least 35 percent of its employees live in a HUBZone
HUBZone requirements are governed by 13 CFR Part 126 Subpart B. The key aspect for meeting the SBA HUBZone Business Program requirements is to be owned and controlled by an eligible person. This is where most challenges to your HUBZone Status lies. When your competition thinks that you are violating the legal requirements, it will file a HUBZone Protest at the SBA.
Maintaining Your  SBA HUBZone Certification
Once you are HUBZone certified, you must re-certify your HUBZone status every three years. So long as you meet the requirements, your company can continue to reap the HUBZone benefits indefinitely.
To continue in the HUBZone Program, you also must notify the SBA if there are material changes that would impact HUBZone status. This includes:
Problems to Watch out For As a HUBZone Certified Company
A common problem still lurks when SBA HUBZone contracts are awarded to small businesses but the subcontracted amount or work violates the limitations on subcontracting rules. If you are a HUBZone company, in order to prevail in a size protest or challenge to your HUBZone status, you must bring more to the table than your status.
The other problem that many small businesses tend to encounter is not meeting the similarly situated small business status. There is still confusion as to what are the limitations on subcontracting requirements versus what you can actually subcontract out to other small businesses and still avoid affiliation.
Are HUBZone Set-Asides Mandatory?
The  SBA HUBZone Program helps small businesses that are located in economically disadvantaged or distressed areas. The contracting agency is not mandated to set aside all contracts for HUBZone certified companies. However, if considering a HUBZone set aside,  then SBA HUBZone contracts can be restricted to qualified HUBZone small business concerns if the contracting officer has a reasonable expectation that at least than two qualified HUBZone concerns "…will submit offers and that the award can be made at fair market price." See 15 USC 657a (B) (2000).
We are here to Help
For immediate help getting SBA HUBZone contracts, meeting HUBZone requirements or other issues with the program, contact our HUBZone lawyers at 1-866-601-5518.