Federal McNamara O Hara Service Contract Act SCA Fringe Benefits
The McNamara O Hara Service Contract Act / SCA fringe benefits provisions are included in federal government contracts or the District of Columbia contract. Each prime and subcontractor performing federal contracts have to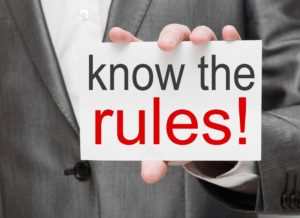 comply with the minimum wage and safety and health standards and must maintain certain records unless a specific exemption applies.
Companies that  perform contracts with the federal government and subject to the SCA must comply with the wage and benefit provisions of the contract's Wage Determination clause(WD). The Wage Determination Clause spells out the labor classifications, associated minimum hourly rates, the minimum hourly Health & Welfare (H&W) fringe rate, and the holiday and vacation benefits that SCA employees are entitled to.
Hourly fringe benefit rates listed in each "fixed cost" wage determination is the contractor's legal obligation and is separate from the hourly cash wage the employees get paid. The SCA employee is not entitled to receive any portion of this fringe rate in cash, although the employer may choose to discharge its obligation by simply paying the fringe rate to the employee in cash.
SCA Employees are entitled to select which benefits the employer will provide.
When does the Service Contract Act Apply?
The SCA Fringe Benefits do not apply to all federal government contracts: The SCA does not apply to government construction, repair projects, and alteration work. This includes repair contracts such as painting and building decorations.
Although another territory is under US jurisdiction, if the location is in a foreign country the Federal Service Contract Act fringe benefits rule does not apply. The Federal SCA also does not apply to work on ships operating in international and foreign waters. See also 29 CFR 4.123(d). 
An important point to know is that not all government contracts require SCA fringe benefits and compensation. The following are examples not included in prevailing contract labor and wage-hour determinations.
Government construction contracts, alteration, and/or repair, including painting and decorating of public buildings or public works;

Work covered by the Walsh-Healey Public Contracts Act;
Government contracts for carriage of freight or personnel by vessel, airplane, bus, truck, express, railway line, or oil or gas pipeline where published tariff codes and rates are in effect;

Federal contracts for the furnishing of services by radio, telephone, telegraph, or cable companies, subject to the Communications Act of 1934;

Federal contracts for public utility services, including electric light and power, water, steam, and gas;

Contracts for direct services to a Federal agency by an individual or individuals;

Government contracts for the operation of postal contract stations; and

Services performed outside of the geographical scope.
See also Title 29 Part 4 of the Code of Federal Regulations, Section 4.123(d).
SCA Prevailing Wage Determination: The Service Contract Act (SCA wage determination) applies to federal government contracts. It applies to prime contractors as well as subcontractors who are SCA service employees. The goal is for government contractors to comply with minimum wage, safety regulations, and health standards in conjunction with the SCA pay scale. Contractors must also maintain adequate records unless an exemption to the Federal Service Contract Act applies.
Who does the Service Contract Act Fringe Benefits & Wage Determination Rules Apply to? 
If a service contract is in excess of $2,500.00, then every employee performing services must receive no less than the regulated monetary wages when using the prevailing wage rates by state.
The employer must also provide McNamara O Hara Service Contract Act fringe benefits for which local agencies and Secretary of Labor have determined to be prevailing wage in the locality for the classification in which the employee is working or the wage rates and fringe benefits (including any accrued or prospective wage rates and fringe benefits) contained in a predecessor contractor's collective bargaining agreement. The source document for analysis of a contractor SCA labor category matrix will be in the initial proposal and the clauses incorporated into the contract.
Contract clauses: The SCA Wage Determination rates and fringe benefits must comply with the Service Contract Act benefits clause incorporated into your contract.  
If the government did not assign a prevailing wage determination in the contract, then contractor employees must be paid not less than the federal minimum wage provided in section 6(a)(1) of the Fair Labor Standards Act. 
What happens if you violate the wage determination regulations?  Government contractors who violate the SCA wage determination regulations can expect the government to withhold funds under the contract for purposes of reimbursing employees. You can also face suspension or debarment from any future federal contract.
Find Out More About Our Practice Areas and How We Can Help You
For help with issues related SCA fringe benefits, when does the McNamara O Hara Service Contract Act apply and to rates per hour for a service employee, Federal Service Contract Act wage determination rate issues, call our government contract consultants at 1-866-601-5518 for a FREE INITIAL CONSULTATION.