List of Mandatory FAR Flow Down Clauses & Government Subcontracts
Not all government contract clauses are mandatory FAR Flow down Clauses to subcontractors. Prime contractors that are bidding on government contracts often provide subcontracting opportunities to other businesses. However, there is some confusion whether a specific FAR contract flow down clause applies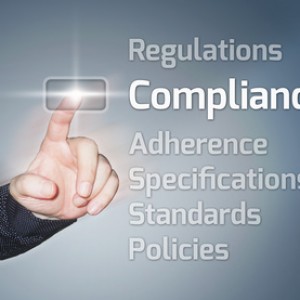 to subcontractors. The reality is that different types of awarded contracts would have varying prime flow down provisions to subcontractors.
The reality is some contractors only realize the power and necessity of FAR flow clauses when there is litigation. Successful companies stay ahead of the game when they draft subcontracts involving federal projects. Although your subcontract is inherently governed by state law, the court cannot impose a clause that is not included. 
Does the Christian Document provide a way out for subcontracts without the Mandatory flow down clauses? There is plenty of debate about this.
Problem
 43% of prime contractors are not clear as to which FAR clauses must apply to government subcontractors and those that are discretionary. 68% percent of subcontractors simply sign their subcontracts without a basic understanding of what mandatory flow down requirements actually means.
Solution
Understand what the government's risks could be when dealing with subcontractors and any violations of federal law. They become a clear indicator of what is important. Subcontractors should know what they can negotiate with primes and which clauses are non-negotiable.
It is important to both prime contractors, and government subcontractors, to understand what are FAR government flow down subcontracting clauses and the value of having them in subcontractor agreements.
Prime contractors performing federal government projects must ensure that they have the proper prime flow down requirements. Failure to include the appropriate flow-down clauses can result in a termination for default to the government, without recourse to the subcontractor.
The prime contract is with the federal government. As the prime contractor, you want to make sure that some of your contractual obligations flow down to the subcontractor.

Federal Government Contracts are regulated by the Federal Acquisition Regulations, FAR, 48 C.F.R.)

State law governs the subcontract and not federal contract law – excluding mandatory flow-down clauses.
If you are a government contracting prime, and you do not have a list of mandatory FAR government flowdown clauses, then your subcontractor can potentially make you default with your Government customer.
What is the List of Mandatory FAR Flow Down clauses Government Contractor Requirements?
The list of FAR Government mandatory flow down clauses is taken from the prime contract with the federal government and included in the subcontract. This allows for consistency and liability for all parties performing on a federal project.
Government contract flow down clauses depends on the type of contract awarded.

The prime contractor is bound to the owner just as the sub is to the general contractor.
FAR clauses state that government contracting agencies shall require the prime  "shall insert the substance of this clause in all subcontracts. Therefore, if you are the main contractor, you should not just put a clause in your subcontract that states "all clauses that are in the prime contract flow down to the subcontractor.
You must include each subcontract clause individually.

You should not be flowing down the exact words of the prime's contract clauses.

For the prime flow down provisions to be enforceable, it needs to be modified to fit your specific subcontract.
As a general practice, there are "mandatory" flow down clauses and "discretionary" flow-down clauses.
Common Contract Flow Down Clauses
52.244-6, "Subcontracts for Commercial Items" – for other than commercial items

52.215-5, "Contract Terms and Conditions Required to Implement Statutes or Executive Orders—Commercial Items" –  For commercial items

52.203-13, "Contractor Code of Business Ethics and Conduct"

52.203-15, "Whistleblower Protections Under the American Recovery and Reinvestment Act of 2009"

52.219-8, "Utilization of Small Business Concerns"

52.222-26, "Equal Opportunity"

52.222-35, "Equal Opportunity for Special Disabled Veterans, Veterans of the Vietnam Era, and Other Eligible Veterans"

52.222-36, "Affirmative Action for Works with Disabilities"

52.222-39, "Notification of Employee Rights Concerning Payment of Union Dues or Fees"

52.222-50, "Combating Trafficking in Persons"

52.247-64, "Preference for Privately Owned U.S.-Flag Commercial Vessels

"
List of Useful Prime Contractor FAR Flowdown Clauses to Subcontractors
The Default clause is a discretionary flow-down clause

Option to exercise clause. This is also discretionary

Rights in Technical Data Rights –discretionary

Limitation of Funds or/Limitation of Costs –discretionary

Service Contract Act Requirements. This contract flow down clause is mandatory

Davis-Bacon Act Requirements — This is a mandatory flow-down clause

Audit and Records Clause and Sealed Bidding and Negotiated Contracts — Mandatory

Cost and Pricing Data — Mandatory

Subcontracts for Commercial Items — This clause is Mandatory)
Tip for subcontractors: Many general contractors, especially in construction contracts try to limit payment to their subcontractors by inserting a pay-when-paid clause in the subcontract. This is not a mandatory FAR flow down clause and should be reviewed with caution. Make sure that you comply with the FAR Mandatory Disclosure Rule.
What is the Christian Doctrine in Government Contracts? How Does it Apply to Mandatory Flow Down Clause Requirements?
When companies attempt to claim that a mandatory flow down clause is not in the subcontract, courts will use the Christian Doctrine to read it into the subcontract regardless of the written language in the subcontract.
Many government subcontractors find themselves at a great disadvantage when they complete work pursuant to the subcontract, and at the direction of the prime, only to find out that the government has a problem. When these situations arise, the issue becomes whether the subcontractor performed the work in accordance with the subcontract. The prime will attempt to withhold payment because the government has an issue with the work performed. 
Federal government Subcontractors should develop documentation in their files to reduce any disputes.
One way of doing this is to confirm specific directions from the prime and make sure that the prime's directions are clearly followed. Simply because the prime got it wrong with the government doesn't mean that the subcontractor should have to forego payment. Remember that there is no privity of contract between the subcontractor and the government. Therefore, the onus is on the subcontractor to valid the prime's directions.
To Avoid Costly Mistakes, Get a Free Government Claims Checklist
For help with FAR compliance compliance requirements and list of mandatory FAR flow down clauses to subcontractors, call our government contract compliance lawyers at 1-866-601-5518. FREE INITIAL CONSULTATION.