Challenging FAR 52.219 9 Small Business Subcontracting Plan Requirements
Minimize the Chance of Noncompliance and Contract Termination
Small Business Subcontracting Plan requirements under FAR 52.219 9 are frequently seen in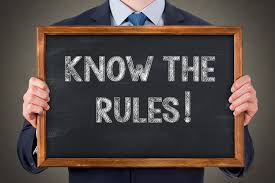 solicitations from the federal government. The underlying reason is to advance opportunities for small businesses in larger contracts.
This is an example of Congress's efforts to provide more contracting vehicles to smaller companies.
FAR Subcontracting Plan requirements usually seek to provide additional opportunities to Small Disadvantaged Businesses (SDB), Woman-Owned Small Businesses (WOSB), VOSB, SDVOSB and each HUBZone small business concern.
Small Business FAR Subcontracting Plan Requirements
When you submit a subcontractor plan, it must include the following:
Separate goals, expressed in terms of total dollars subcontracted, and as a percentage of total planned subcontracting dollars, for the use of small business, veteran-owned small business, service-disabled veteran-owned small business, HUBZone small business, small disadvantaged business, and women-owned small business concerns as subcontractors.
For individual subcontracting plans, and if required by the Contracting Officer, goals shall also be expressed in terms of percentage of total contract dollars, in addition to the goals expressed as a percentage of total subcontract dollars.
The small business subcontracting plan shall also include all subcontracts that contribute to contract performance, and may include a proportionate share of products and services that are normally allocated as indirect costs.
A description of the method used to develop the subcontracting goals
A description of the method used to identify potential sources for solicitation purposes
A statement as to whether or not the Offeror included indirect costs in establishing subcontracting goals and a description of the method used to determine the proportionate share of indirect costs to be incurred by your subcontractors
 A common hurdle for bidders when developing Small Business Subcontracting Plan requirements is whether there are actual contractors that are available to do the work. Others fear that when they submit the requirement in their bid, whether the Agency could terminate them for failure to meet the subcontracting requirements.
These are valid concerns. However, Small Business Subcontracting Plans should be viewed as goals. Large businesses can run into problems when they do not in good faith try to meet those goals. Be aware that the SBA has issued new rules about FAR 52.219-9 subcontracting plan requirements.
Be Aware of Other Provisions Besides FAR 52.219 9
When challenging Small Business FAR Subcontracting Plan requirements in a bid protest, be mindful that some agencies may also have their own local rules in addition to the FAR 52.219-9.  When responding to a solicitation, contractors should also look for additional information the agency requests that are over and beyond the basic government subcontracting regulations.
When filing a bid protest, making the argument that the goals are unrealistic will not get a favorable result. 

Agencies have the discretion to decide what is best when choosing their procurement strategies.  
If there are no viable sources to meet the subcontracting plan requirements, then bidders should provide evidence to that effect in their proposals. If the source selection penalizes you, then you may have a viable challenge in a bid protest if the agency cannot provide conflicting facts.  See also Small Business Set Aside Bid Protests.
Government's Obligation: FAR 19.705-2, titled "Determining the need for a subcontracting plan," requires a contracting officer to ascertain, for each offeror, whether subcontracting possibilities exist before directing the offeror to submit a small business subcontracting plan. See also limitations on subcontracting.
In determining whether FAR subcontracting opportunities exist, FAR 19.705-2(b)(1), directs contracting officers to consider "relevant factors such as . . . [w]hether firms engaged in the business of furnishing the types of items to be acquired customarily contract for the performance of part of the work or maintain sufficient in-house capability to perform the work." 
Where a contracting officer has decided that a solicitation is for the award of a proposed contract which will provide subcontracting possibilities and is expected to exceed $650,000, FAR 19.708(b)(1) provides for the inclusion of FAR 52.219 9, Small Business Subcontracting Plan, in the solicitation.

This clause requires an apparently successful offeror to submit an acceptable small business subcontracting plan in order to receive a contract award.

The FAR provides that a contracting officer must determine–prior to the issuance of the solicitation–whether offerors are to submit a small business subcontracting plan.
Challenging the CO's decision to include small business subcontracting plan requirements in the RFP almost never wins in a protest. Instead, you may want to look for vague terms, our show that there are no viable sources. Providing a copy of a SAM report with your proposal could help companies choosing to file a protest. See information about government contract bundling.
Government Contract Tips When Challenging FAR 52.219-9 Small Business Subcontracting Plan Requirements
 Disputes arise when the government contract agencies may not tell you that your small business subcontracting plan did not meet the agency's expectation. First, bidders may want to see whether or not subcontracting plans were supposed to be evaluated. In negotiated procurements, the solicitation will provide guidance as to what weight, if any, is given to FAR 52.219-9 Subcontracting Plans.
Your goal when submitting a government proposal is to always see whether you can exceed the agency's expectation as to the percentage for each subcategory.
Next, businesses who submit proposals for federal government contracts must understand that agencies are not required to discuss the contents of your Small Business Subcontracting Plan simply because it received a lower score than your competition.  More specifically, this issue comes up in meaningful discussions.  If your Small Business Subcontracting Plan was the tiebreaker between your company and the awardee, then maybe there could be an argument when filing a bid protest.
Speak to an Attorney & Get a Free Initial Consultation
If you are challenging Small Business FAR Subcontracting Plan Requirements under FAR 52.219 9 in a bid protest to GAO or U.S. Court of Federal Claims, call our government contracts and bid protest lawyers at 1-866-601-5518. FREE INITIAL CONSULTATION.