Colorado EEOC Complaints & How to Write an EEOC Position Statement Rebuttal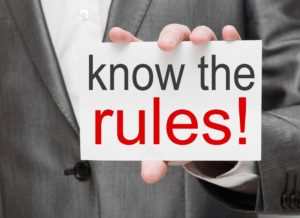 When an employee files an EEOC complaint that alleges discrimination, Colorado businesses should file an employer EEOC position statement rebuttal. This response to the discrimination complaint is very important. When your employee files a complaint with the Colorado EEOC, the EEOC can investigate to determine whether there is a reasonable cause to believe discrimination occurred.
After the allegation becomes official, the Colorado EEOC will then ask both the Charging Party and the employer to provide information as part of its investigation. EEOC may request specific documents, information or interviews with your company about the charge. In most cases, EEOC requests that the employer submits a statement of its position (known as an " employer position statement") with supporting documentation.
 42% of Colorado EEOC position statement rebuttals fail and tend to lead to litigation.
Why is this?
EEOC Rebuttal Process
Employer EEOC position statements cannot be unclear, not concise, incomplete and non-responsive. The EEOC rebuttal process makes it clear that if your position statement simply denies the allegations without providing your position or supporting information with defenses against discrimination it will not be effective and it will eventually provide the employee with a positive EEOC right to sue letter.
EEOC Position Statement Rebuttal & 

Responding to an EEOC Charge of Discrimination
 When deciding how to write an EEOC response in Colorado, failure to provide all relevant documentation and evidence you believe to be responsive to the allegations of the charge can harm your case in the long run. The impact on your case starts here as an employer.
Building employer defenses to discrimination claims mean explaining why individuals who were in a similar situation to the Charging Party were not similarly affected.
Knowing how to write an EEOC position statement in a convincing manner can make the difference between the Colorado EEOC finding the employer liable for discriminatory actions under Title VII and an adverse decision that can lead to the filing of a lawsuit in Colorado courts.
The EEOC rebuttal process makes it almost a sure bet that the contents of your employer position statement will surface again should litigation arise. 
Avoiding some of the above costly mistakes is essential at the investigation stage.

Conduct an internal investigation and gather the facts before responding with your  position statement and response.

What you say and how you say it is paramount to the final outcome.
Responding to Colorado EEOC Discrimination Complaints
Rebuttal in the EEOC investigation process – When responding to the employee complaint, your employer position statement should address all issues and facts alleged by the employee and your defenses against discrimination charges. Many employers make the mistake of generalizing their responses. This can lead to disastrous results and ultimately a finding of employer discrimination.
Submitting an Effective Employer EEOC Position Statement Rebuttal to the Colorado EEOC Under Title VII
The next step of how to write an EEOC employer Rebuttal in Colorado is critical, you may also want to contact your Employment Practices Liability Insurance Company to see whether or not you have any coverage. Retaining legal counsel can prove beneficial when addressing sensitive issues because the preservation of confidential information is equally important in the EEOC investigation process.
Submitting an effective employer EEOC position statement for age discrimination, gender, national origin ( or any other areas) in response to the discrimination complaint under Title VII also requires Colorado employers to submit any documents that support any adverse action against the employee.
When businesses focus on the alleged facts, the EEOC investigation can move along faster. Sometimes the investigator may ask for additional information. Employers must articulate a viable non-discriminatory reason for the adverse action.
See How We Can Help Employers With Discrimination Defense Cases
If you are a Colorado employer and need help responding to an EEOC charge or help with your Colorado EEOC position statement, rebuttal process, contact our Denver employment discrimination and employer defense attorneys at 1-866-601-5518 for a FREE INITIAL CONSULTATION.