Difference Between Suspension and Debarment FAR 52.209 6
The federal government's oversight for contract compliance and other factors leading to suspension and debarment has increased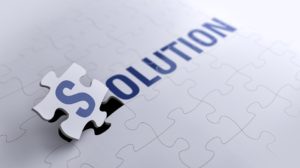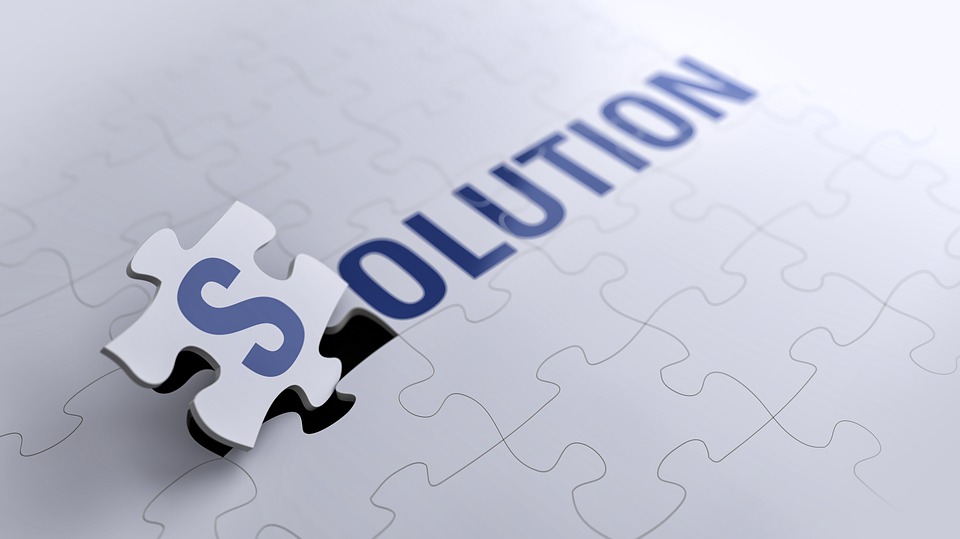 dramatically over the past few years. Sometimes companies surprisingly get notices from the government that the company or a specific individual is being recommended for either suspension or debarment.
The difference between debarment and suspension actions will make the difference on how you respond to each action.
 FY 2016, there were 718 suspensions, 1855 proposed debarments, and 1676 debarments. By contrast, in FY 2009, there were 417 suspensions, 750 proposed debarments, and 669 debarments. 
Government contractors and individuals often find out the disastrous and deadly mistakes when they respond to proposed debarment or suspension actions but fail to address the critical issues that will help the debarring official to make a favorable decision.
Being placed on the federal debarment list is a more serious action than a suspension

Either action can be disastrous to a company's revenues if they can no longer do business with the government

How you initially respond to either is completely different in substance and depth. There is a deep level of evidence and facts required by an attorney preparing a response given the impact to your business
Things You Want to Do to Avoid Suspension and Debarment FAR 52.209-6
 The first thing you want to do is get suspension and debarment training for your staff. This is important because your employees' day-to-day actions or failure to act can lead to either suspension or debarment. Many companies get on the hook for something that one or more its employees did. 
Whether you have provided your employees with the required training can be a substantial factor when the SDO makes a final determination
Second, you want to develop internal policies and controls. When the government recommends to suspend or debar your company, having the right internal policies and controls can be a mitigating factor and can impact the final decision.
Always perform your due diligence on subcontractors and employees.
For example, you should deploy a viable contractor code of conduct, contractor ethics policies, disclosure policies and rigorous consequences for improper internal behavior. Third, it is not a bad idea to conduct internal corporate investigations.
This can serve as a proactive measure and make the difference between suspension or debarment. If you are recommended for suspension or debarment actions, you must act quickly because your business' future is at risk. Read more about Administrative Agreements During Suspension or Debarment.
Purpose of FAR regulations governing suspension and debarment decisions
 As a general rule, the FAR establishes contracting agencies must only contract with "responsible" contractors. In other words, when it comes to debarment and suspension under FAR Part 9.4 and FAR 52.209 6, contractors are under greater scrutiny during the performance stage of their contracts.
Your goal is to continue to bring in business for your company. Suspension, although serious, suggests that the government recognizes that your company could quickly do certain things to get your company back on track.
When responding to both a federal debarment and suspension action, the goal is to show the debarring official that your company is a responsible contractor.
Developing an actual proposed plan to show how you will meet the goal is always helpful.

Getting professional help responding to either a suspension or debarment action goes a long way with the government.

The suspension and debarment statutes should not be used to punish a contractor.

As a subcontractor, FAR 52.209 6 allows the government to reach you, although there is no privity of contract. The overall reason is to protect against contracting with non-responsible contractors.
On July 5, 2011, the Federal Government adopted a final rule that expanded the prohibition on subcontracting with suspended and debarred entities. This rule creates limitations on the acquisition of commercial items and commercial off-the-shelf items.
As a federal government contractor, you must be aware of the difference between suspension and debarment.  Knowing the difference could improve your response to the debarring official and get a more favorable outcome in your case.
Suspension Meaning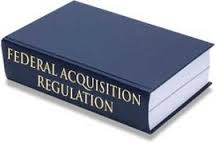 Suspension occurs when the agency acts under Federal Acquisition Regulation FAR 9.407 (and other applicable statutes, Executive orders, and federal debarment regulations) to temporarily disqualify a contractor from doing business with the federal government. 
Suspension of a contractor means that the company is prohibited from bidding on or participating in government contracting or any type of federal financial assistance awards.  A suspension is effective immediately especially when the government is made aware of criminal or administrative proceedings upon which the action is based, or for 12 months or 18 months.
When looking at the difference between suspension and debarment, government contractors must carefully look at the federal debarment definition because once you are in a suspension program, you can very easily be put on track for debarment. Avoid the painful results of misunderstanding the rules.
Without it, your entire organization is operating on autopilot and creates a substantial risk.
Suspending a government contractor is usually an immediate action by the government. This usually follows the commencement of an investigation or some other proceeding where the agency must act quickly to protect the integrity of the procurement system. The suspension definition and meaning also carries a one year limit. The burden of proof to suspend a government contract is typical " adequate evidence – usually a criminal indictment.
Suspensions are only for a temporary period of time pending the outcome of an investigation or legal or other administrative proceedings.
If there is a government investigation, the suspension will not last longer than 12 months, unless a prosecuting official submits a written request for an extension to the suspending official. As different from a debarment, contractor suspension may not be extended beyond an additional 6 months. In cases where a legal or administrative proceedings have been initiated, such as where an indictment has been filed or where a person has been proposed for debarment, the suspension will continue until the conclusion of those case.
A suspension action can cause a contractor to be ineligible to do business with the government for a temporary period pending the completion of an on-going agency investigation.
The level of proof is less for a suspension ("adequate evidence") than for a debarment ("preponderance of the evidence").

Having policy training is essential.
FAR 9.4 Debarment Meaning
 The debarment meaning, on the other hand, is when the contracting agency pushes to exclude government contractors from contracting or subcontracting with the federal government for a specified period.  
The period of debarment is usually three years but can be longer. Being placed on the government debarred list under FAR 9.4 can result from a criminal conviction, being found liable for civil action, environmental violations, contract fraud, forgery or simply poor performance and providing false statements to the government. Learn more about the Debarment Policy for government contractors.
Suspension and Debarment Clauses Incorporated into Your Contract FAR Clause 52.209-7 and FAR 52.209 6
For government contractors bidding on federal solicitations after April 22, 2010, contracting agencies must now include a new implementing FAR Clause 52.209-7). This clause requires that contractors make certain disclosures (certifications). This requirement goes towards contractor responsibility.
This new clause requires vendors submitting proposals for federal contracts with an expected value over $500,000 and having more than $10 million in active contracts and grants at the time of proposal submission to report in FAPIIS certain information pertaining to criminal, civil, and administrative proceedings. According to the FAR 52.209 6 rule, bidders must include and update information in the SAMS database.
Under FAR 52.209, offerors have to report information regarding:
Criminal Convictions. 

Administrative Proceedings.

Civil Liability. 
To meet its overall requirements, the Government inserts in prime contracts the clause at FAR 52.209-6, "Protecting the Government's Interest when Subcontracting with Contractors Debarred, Suspended, or Proposed for Debarment. If you have subcontractors to your contract with the government, you can be suspended or debarred for actions of your subcontractors. As the prime, your performance and being a responsible contractor can be at issue.
Both have a grave impact on your company revenues. It is no secret that if you are unfortunate enough to be recommended for suspension and debarment, your company cannot do further business with the federal government. Under 2 CFR 5800.890  you may appeal your debarment decision.
This applies to companies proposed as subcontractors (with some exceptions.)

Learning the difference between debarment and suspension helps when you are in a tough situation.

You want to stay away from both
Speak With an Attorney About Suspensions and Debarments
Call Watson & Associates for help with federal suspension and debarment appeals and to speak with a FAR 9.4 debarment and suspension lawyer at 1-866=601-5518. FREE CONFIDENTIAL CONSULTATION.