What is a Latent Defect in Construction Government Contracts (Patent vs Latent)
Know the Difference Between Patent vs Latent Defect Government Construction Claims
Many contractors often ask what is a latent defect? Knowing the answer is essential to your decision on whether or not to litigate the dispute. Latent defects on government contracts can severely impact the cost of performance both for the agency and the contractor. When it comes to federal government construction contracts, the immediate responsibility to act becomes an important issue for the outcome of any litigation.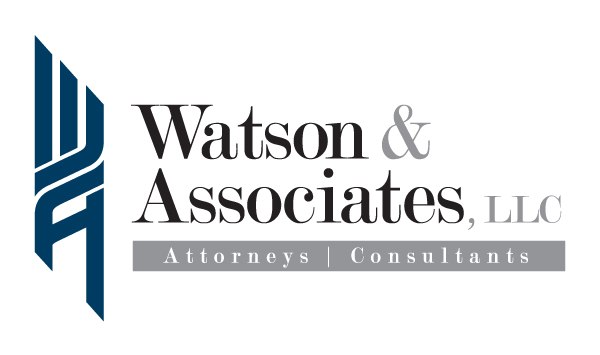 Government contracting agencies have some level of responsibility to inspect goods and services. However, legal disputes and contractor defenses usually fall within the extent to which the government has acted.
Disputes about the difference between latent and patent defects often to lead to litigation and appeals. Contractors should be aware of the underlying legal principles that can create costly litigation. Asserting the proper contract defense is essential to winning in court.
What are FAR Latent Defects on Government Construction Contracts? 
In federal government construction contracting, a FAR latent defect exists at the time of acceptance but would not have been discovered by a reasonable inspection.
The most important positive aspect of providing services or products to the federal government is to show your internal testing methods.
When the government finally realizes that something is wrong, there is no question that it will demand conformance. However, understanding the acceptance and inspection rules will put you in a better place to defend against allegations.
Government Contracting Agency Legal Requirements for Proof:  The federal government will always seek to avoid the ultimate effect of final acceptance. However, it must prove the defects existed at final acceptance that were hidden from knowledge as well as sight and could not be discovered by the exercise of reasonable care.
Government contracting agencies have a heavy burden in showing that you performed a contract for services or construction with a defect.  To prove its case the government must show:
The existence of a defect;

The defect existed at the time of acceptance of the work;

The defect was latent.
In one case on appeal, the Armed Services Board of Contract Appeals ruled that latent defects on government contracts that can be discovered readily by an ordinary examination or test are not latent defects and a failure to make the examination or test does rise to the level of defect. The finality of acceptance is not diminished by such failure. See Polan Industries, Inc., ASBCA Nos. 3996 et al., 58-2 BCA p 1982; Hercules Engineering & Manufacturing Company, ASBCA No. 4979, 59-2 BCA p 2426.
Contractors do have some recourse when the Agency fails to meet its obligations.
FAR Latent Defects Rule for Fixed Price Government Contracts for Supplies: Generally speaking, the Inspection Clause incorporated into a fixed-price government contract for supplies, provides that government acceptance is final and conclusive, except for construction latent defects, fraud, or gross mistakes amounting to fraud.
A fundamental goal of the federal acquisition process is to obtain quality goods, construction contract work or services.  In furtherance of this objective, the Government inspects tendered supplies and services to ensure conformance with contract requirements. While the right to inspect and test is very broad, it is not without limits.
Simply because the government alleges a defect is not the end of the analysis.

Proper inspections are critical because once the Government accepts a product or service, it can only revoke acceptance in narrowly defined circumstances.

The contractor should develop internal processes that heavily document their actions before shipping products or delivering services to the Agency.
Both prime and subcontractors should remember that the Government has the right to inspect and to ensure that it receives conforming goods and services.
Manufactured Equipment and Possible Latent Defect Construction Claims: Particularly with the equipment manufacturing, if the contract specifies no particular test, the contracting officer must consider:
The intended use of the product or service;

Measure compliance with contractual requirements;

Or use industry standard tests.
For example, just because the government may have performed a preliminary analysis on equipment does not mean that acceptance by the government bars any legal action for a latent defect claim. The facts of each case are critical to the outcome. 
For Government Destination Contracts Understand the Importance of Inspections: An issue arises when a piece of equipment is manufactured and developed to be shipped under a destination contract. In deciding whether there are latent vs patent defects, it must first be determined what type of inspection or test would have discovered the defect and whether it was reasonable for the Government to have used that inspection or test procedure in the circumstances.
If the defect could have been discovered by a test specified in the contract it is not a latent defect, Gordon H. Ball, Inc., ASBCA 8316, 1963 BCA p 3925 (the Government did not perform x-ray inspections of the welds as provided by the specifications until after acceptance).

When equipment is going overseas, the question becomes what level of inspection is required at a local port of shipment is allowed.

The Government's failure to discover defects during an initial investigation does not relieve the contractor of the requirement for conforming goods.
Appeal Cases on Patent Claim and Latent Defect Construction Issues
The Board of Contract Appeals ruled that although the defects could have been easily discovered by a torque wrench inspection which was specified in the contract, the board determined that a simple visual inspection was reasonable under the circumstances and that the undersized bolts could not have been discovered thereby. Hence, there was a latent defect. See also Triple "A" Machine Shop, Inc., ASBCA 16844, 73-1 BCA p 9826 (1972) (defects hidden from sight inside sealed units were latent since a reasonable test did not include opening the units). See information about the Prompt Payment Act.
When analyzing your case for the existence of a latent defect, another question must be answered. Did the government actually know about the defect at the time of acceptance? If so, then there is no latent defect. Instead, you have a patent claim defect.  See Southwest Welding & Manufacturing Co. v. United States, 188 Ct. Cl. 925, 413 F.2d 1167 (1969). 
If you're a federal government contractor, or organization seeking to retain a construction latent defect lawyer to resolve disputes about the difference between patent vs latent defects, call our government contract law and construction attorneys for a FREE initial consultation. 1-866-601-5518.