FAR 9.5 Basics For OCI Organizational Conflict of Interest Mitigation Plan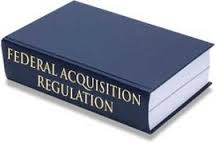 When the federal government solicits proposals, there are conflict issues that may arise. However, federal government contractors often misunderstand both the FAR 9.5 rules for challenging the conflict issue and how to draft a proper organizational conflict of interest mitigation plan, or OCI mitigation plan.
As a result GAO or some other bid protest court will dismiss the protest as untimely or for some other reason.
GAO protest decisions show that there is an increase in bid protests regarding organization conflict of interests. The government only has a few choices when the OCI challenge arises.  They are:
Avoid or waive the OCI

Mitigate the OCI

Neutralize the problem
The general rules in FAR 9.505-1 through FAR 9.505-4 prescribe limitations on contracting as the means of avoiding, neutralizing, or mitigating organizational conflicts of interest that might otherwise exist in the stated situations.
Unless the contracting officer finds that there is a conflict of interest that cannot be avoid or mitigated, then the agency will make the award to the responsible offeror. If the CO finds that there is an organizational conflict interest, he or she is required to provide you with notice and then give your company an opportunity to respond.
FAR 9.5 OCI Mitigation Plan Waiver
If the contracting agency decides that it is the best interest of the government to make the award despite the OCI then the agency must apply for an OCI waiver and include the waiver request decision in the contracting file.
The real problem occurs when the agency reviews an OCI Mitigation Plan. When contractors challenge the issue in a bid protest under FAR 9.5, the court will carefully scrutinize how the agency reviews the contractor's organizational conflict of interest mitigation plan.
Acting in timely manner is important. When government contractors are aware of an organizational conflict of interest before submission of bids, they must immediately notify the agency and then provide the agency with time to respond. If the agency takes no action, then the contractor should protest the issue before submitting its proposal. See Honeywell Tech. Solutions, Inc., B-400771, B-400771.2, Jan. 27, 2009, 2009 CPD ¶ 49.
Tips for your conflict of interest mitigation plan
When you develop an OCI mitigation plan,  the document should be very specific about your actions to mitigate. If you provide different options, then the agency must both analyze and find the options acceptable. Generalized contractor's organizational conflict of interest mitigation plans will often be rejected.
When you mitigation plan is rejected, unless waived, your company may be precluded from bidding.
For help assessing FAR 9.5 and drafting your organizational conflict of interest mitigation plan, call our government contracts lawyers at 1-866-601-5518.