SBA Affiliation Rules Identity of Interest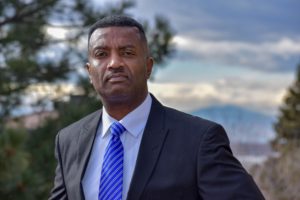 SBA affiliation rules and identity of interest challenges can be complex and confusing. A common dispute arises when your competition files an SBA small business size appeal due to identity of interest.
The SBA has a strong presumption of affiliation when you are doing business with other family members. Your first concern is that your family members have a right to conduct business like any one else.  This is true. However, the main focus should be that federal small business law speculates as to whether your company is unlawfully conducting business with family members (when applying SBA regulations).
SBA Affiliation Rules – Presumption with Family Members
Many contractors are unaware that family relationships create a rebuttable presumption of affiliation. Even if the qualifying member may not control the business outright, he or she conceivably might do so if their interests were combined with those of the family members. See Size Appeal of SolarCity Corporation, SBA No. SIZ-5257 (2011).
By considering the ability of the family members to collectively control the business, you may not win an appeal if you simply focus on one person. For example, under SBA affiliation rules, if you show that others own enough stock in a family-owned small business, it may create the clear fracture needed to overcome the presumption of identity of interest, 13 CFR 121.103(f).
In a size appeal, although risky, you might be barred from arguing affiliation through family relationships if the issue was somewhat discussed in the initial size determination. Under SBA rules, it is not unlawful for the SBA to consider other issues not raised in the initial size protest, as SBA size protest rules expressly permit investigation of matters "not raised in the protest." 13 CFR§ 121.1009(b).
SBA Affiliation Rules when Family Members Share Identity of Interest
The SBA affiliation rules can find you affiliated if family members share interests in the business. This is especially common when fathers and sons appear to share an identity of interest (common in construction firms). SBA size rules presume a violation under 13 CFR 121.103(f). The applicable regulation states that affiliation may arise among two or more persons with an identity of interest.
Individuals or firms that have identical or substantially identical business or economic interests (such as family members, individuals or firms with common investments, or firms that are economically dependent through contractual or other relationships) may be treated as one party with such interests aggregated.
You must be aware that if SBA affiliation rules find that such interests should be aggregated, you or your company can rebut that determination by showing that the interests deemed to be one are in fact separate. 13 CFR 121.103(f).
Affiliation Defense – Clear Line of Fracture: SBA affiliation rules governing identity of interest have a defense that a clear line of fracture exists if your family members have no business relationship or involvement with each other's business concerns or the family members are estranged. See Size Appeal of Hal Hays Constr., Inc., SBA No. SIZ-5217, at 6 (2011).  However, as a practical matter, even if there is a small business dealing between you and another family member, SBA affiliation rules may allow treatment of both businesses as one entity.
Some factors to consider when arguing there is a clear line of fracture between family businesses:
No similar customer lists

Different lines of business

Absence of  family member purchases into the business

No common owners or managers

Do not share employees or facilities

Minimal amount of business or economic activity between the two firms

No financial help, loans, or subcontracting
How to Be Proactive and Avoid SBA Affiliation Rules and Identity of Interest Problems
 When writing a proposal for government contracts, you must seriously consider any family relationships when subcontracting work. SBA affiliation rules can create very dangerous outcomes. You must think things through.
Many small businesses can avoid identity of interest problems by understanding and applying facts that can offset the SBA's conclusions. If you submitted additional facts that can solve suspicions or create a rebuttal under SBA Program law, you can increase your success in the event of an appeal.
For more information or help with SBA affiliation and identity of interest, call our SBA size standards protest lawyers at 1-866-601-5518.