PPIRS Past Performance Information Retrieval System
Government Past Performance evaluation and Past Performance Information Retrieval System  PPIRS reports often decide who will win and who will lose a contract. When submitting a government contract proposal, a common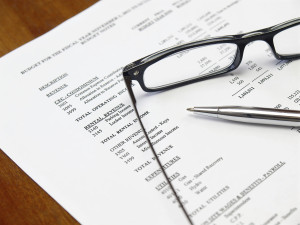 mistake made by companies is not including sufficient information.
Since the Past Performance Information Retrieval System collects contractor performance evaluation data after the CPARS ratings have been finalized, it is often difficult to reverse any negative past performance scores.  
Having substandard past performance scores will gravely impact your ability to secure future government contracts.
The best way that companies can address adverse decisions is to promptly address the evaluation scores in the response to the CPARS evaluation. You have to submit a Contract Disputes Act claim to overturn negative past performance information.
Without demonstrating strong past performance, there is a very low likelihood of winning the contract.
The Federal Acquisition Regulation permits agencies to take into account information in the Past Performance Information Retrieval System (PPIRS), including a parent, affiliated, and predecessor companies, key personnel, and major subcontractors when the information relates to an acquisition.
Unless expressly prohibited, a proposed subcontractor's past performance evaluation may be considered in evaluating an offeror's past performance.
Common Mistakes With PPIRS 
A common mistake seen in recent cases is not including the government past performance information that is specifically requested and permitted for in the Request for Proposal ("RFP").
If the information is not included in the proposal, the agency evaluating it has no obligation to seek out other information about PPIRS.
For example, in Bowhead Science & Technology, LLC, Bowhead was not awarded the contract and appealed on the ground that the agency did not account for the PPIRS past performance of all of Bowhead's corporate affiliates. On appeal, the Governmental Account Office ("GAO") held that the agency had no obligation to import favorable past performance information that was not already provided in the proposal.
Even if the Past Performance Information Retrieval System information is known to the agency and not found in the plan, the agency is not required to include this in their evaluation.

An offeror must exercise its judgment on what information should be included for agency review.
Furthermore, as seen in Erickson Helicopters, Inc., if new information or PPIRS reports become available that could add to the government past performance evaluation, it is up to the offeror company to offer this updated information to the agency. See more information about past performance information.
Agency Not Required to Investigate Your Past Performance Evaluation or PPIRS Information: The source selection team is not required to seek updated information in PPIRS  after government past performance evaluation is complete; however, a company can include historical data in its final proposal asking the agency to consider the updated Past Performance Information Retrieval System information when it becomes available.
The government should give the new past performance information consideration. This is especially true if the company would be prejudiced if it was not considered (Erickson). See information about neutral past performance ratings.
Learn About More Critical Contract Claims and CDA Topics
If you are unsure about how the government's past performance evaluation and PPIRS report impacts your proposal, please attend any of our training classes and call Watson & Associates, LLC for a free consultation: 1-866-601-5518.