Challenging the Government CPARS Ratings & Past Performance Evaluations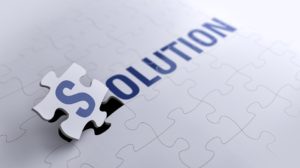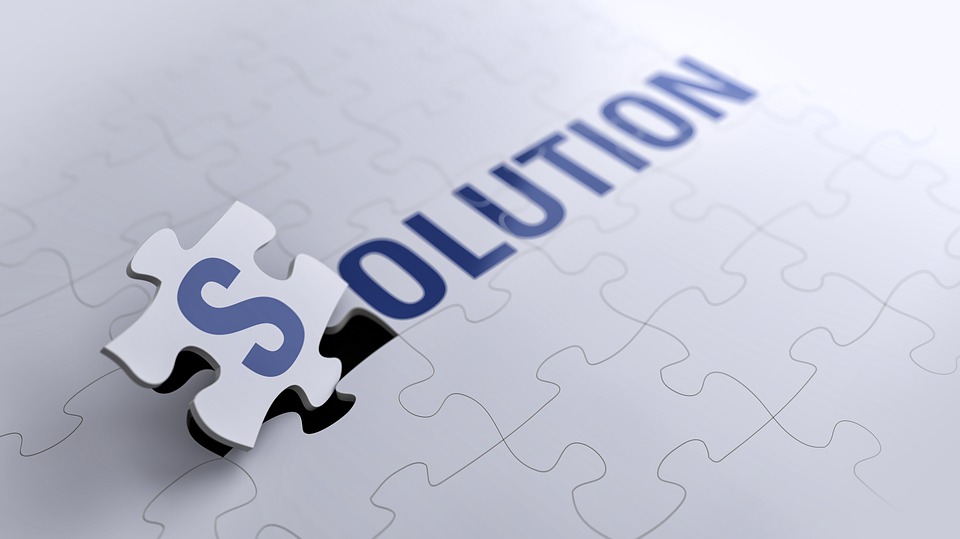 Knowing the rules can save thousands of dollars.
What is the Contractor Performance Assessment Reporting System ("CPARS")?
The federal government uses CPARS module to centralize past performance information. The main input for this system is a written report issued by a Contracting Officer, which (in most circumstances) is called a Contractor Performance Assessment Report ("CPAR"). As a government contractor, you have the right to comment on the actual report, challenge adverse CPARs ratings. The CPARS database is readily available to source selection officials government-wide. Your CPARS report plays a very important role in source selections for the award of federal contracts.
When it comes to responding to or appealing negative contractor CPARS ratings from your most recent government contract, there are very few contractors in federal procurement that never had some level of concern or disagreement with contractor Past Performance Information Retrieval System  (PPIRS) under the Contract Performance Evaluation System (CPARS Evaluations). 
October 2016 case as actual evidence that the  Contractor Performance Assessment Reporting System CPAR response initially starts the painful problem that can lead all the way to appeal. (Board lacks jurisdiction over contractor's (i) claim that its due process rights were violated by Government's failure to permit contractor to review and respond to negative comments in CPAR before it was published and (ii) contractor's request for injunctive relief or specific performance, but retains jurisdiction over other disputes involving CPARS ratings).
Knowing how to respond in the CPARS contractor comments  after the initial notification is critical

After the agency final CPARS evaluation decision, what you do next and how you do it can avoid disastrous mistakes

Preserving your rights to any CPARS past performance appeal starts at the agency level

Allowing your CPAR Contractor Performance Assessment Report to make its way to PPIRS could be too late.
The U.S. Court of Appeals for the Federal Circuit has made it clear that the federal government has a contractual and legal duty to not hinder your performance or prevent you from obtaining the fruits of your contractual bargain. See Precision Pine & Timber, Inc. v. United States, 596 F.3d 817, 820 n.1 (Fed. Cir. 2010); Centex Corp. v. United States, 395 F.3d 1283, 1304 (Fed. Cir. 2005).
The agency is required to follow its own definitions discussed as CPAR evaluations 

When unacceptable performance is alleged the Contracting Officer must be able to produce documentation to substantiate the adverse past performance evaluation.

Knowing what are the FAR application thresholds for evaluating contractor performance on federal government contracts plays a vital role in how you appeal the CPARS decision.
When your company receives a negative CPARs ratings report, it can ruin your ability to get future federal contracts. Therefore, effectively challenging the evaluation via your CPARS contractor comments must be immediately addressed.
Many companies attempt this process might be unaware of the serious legal implications of not properly addressing the factual mistakes made by the government and addressing the relevant procurement law that has been violated.
The Federal Acquisition Regulation (FAR) mandate that contractor performance information be collected (FAR Part 42.15) and used in source selection evaluations (FAR Part 15). 
Companies are often misguided on how to formally challenge contractor performance evaluations. As a result, they spend thousands of dollars only to find out they did not follow the correct process.
Negative contractor past performance scores can severely impact your ability to get future government contracts.
Therefore, it is essential for government contractors to understand their legal rights under the CPARS Ratings and evaluation process. The agency often lacks documentation to support their contractor performance assessments and even may tread on its legal obligation under the duty of good faith and fair dealing.
In many cases, there is no record showing that the Contracting Officer, through the COTR has ever addressed contract performance deficiencies with the contractor. This can become a problem for the government when there is a performance-based contract involved.
The key to challenging CPARS past performance scores is to provide detailed explanations when the government sends the evaluation to you.

Add additional pages if necessary.

Do not simply disagree with the agency's contractor performance assessment report, you must focus on the relevant details and present evidence to support your position of why your contractor performance evaluation is not justified.
Courts have struggled with how to deal with contract performance situations where contractors seek court intervention with contractor performance assessment and CPAR reporting. However, both the Boards of Contract Appeals and the U.S. Court of Federal Claims agree that contractor past performance challenges can fall within the purview of the Contract Disputes Act (CDA).
PAST PERFORMANCE SCORING
When challenging the government's CPAR contractor performance assessment report, companies should first see whether the agency provided a complete assessment rating. The CPARS ratings process provides some minimum level of due process. See FAR 42.1503.
However, the ability to dispute final contractors scores in PPIRS or CPARS ratings criteria can be very difficult. When you receive notice of the final contractor performance assessment reporting review, you have 14 days to respond to comments or rebuttal to unsatisfactory contractor past performance evaluation scores.
Presenting details at this stage sets the stage for protecting your rights on appeal.

You cannot introduce new evidence at the appeal stage.
The Reviewing Official is responsible for reviewing the contractor performance assessment report, commenting on contract performance, and then issuing CPARS ratings when the review reflects a disagreement between the Assessing Official and the contractor.
Once the agency reviewing official enters her final decision over the contractor's dispute, the past performance evaluation will then enter into its final resting place called PPIRS, the Past Performance Information Retrieval System.
CONTRACTOR COMMENTS 
The first step when responding to CPARS evaluation is keeping in mind that the key is to effectively consider the factual and legal reasons why the evaluation scores were unwarranted.
When initiating CPARS contract comments, another important consideration for CPARS ratings and evaluation reviews is to provide a lengthy detailed and factual basis for your disagreement in your response. If you have to add more pages, then advise the contracting officer accordingly.
Government contractors should point to inaccuracies in the record; it is also crucial to have documentation throughout the performance period supporting your disagreement.
You should also ask the contracting officer for a re-evaluation of contract performance although the FAR does not require it.

If you need more than allowed days to respond to the unsatisfactory CPARs Ratings, always ask the agency in writing.
INITIATING THE CPARS CHALLENGE PROCESS
 Once the contractor CPARS evaluation are completed by the agency, government contractors should initiate a claim with the Contracting Officer under the Contract Disputes Act.
Failure to follow this step will prove disastrous for any appeal filed either at the Board of Contracts Appeal or U.S Court of Federal Claims.

Challenging the government's contractor past performance evaluation is legally considered a dispute relating to the contract under the CDA.
The Act requires that "[a]ll claims by a contractor against the government relating to a contract shall be in writing and shall be submitted to the contracting officer for a decision." 41 USC 605(a). This includes filing a Contract Disputes Act claim that challenges the agency performance scores under the contract.
Your CPARS ratings contract dispute claim should not simply reflect a disagreement with the government.
The contractor past performance evaluation must be complete in order to start the claims or appeal process.

The CDA claim should be specific and detailed enough to allow the contracting officer to make a reasonable determination.

You must receive a contracting officer's final decision before looking to appeal to the Board or Court of Federal Claims.
Tip: When submitting a Contract Disputes Act claim in response to negative CPARS ratings, the claim should obvious that there is a dispute. Courts do not like to have to rely in inferences. At least tell the government that you disagree and demand that the adverse rating (s) be permanently withdrawn. See VANQUISH WORLDWIDE, LLC v. U.S.
If you have to scramble and compile emails or documents to prove that you have meet the Contract Disputes Act requirement for CPARS ratings, chances are that you have already lost your case

The government has no problem on appeal asking the court to dismiss your case

Communication that contemplates further dialogue with the government does not amount to a Claim for correct CPARS ratings
CPARS Ratings Appeal Process 
After the Contracting Officer issues a final decision denying your claim to change your CPARS ratings scores the disputes process now gives the appellate court, Court of Federal Claims, subject matter jurisdiction to hear your complaint. You want to address the issue before your performance evaluation record goes into PPIRS.
When considering the CPAR appeal process, companies should be aware that there are numerous contractor CPAR appeal cases that were dismissed simply because the contractor did not follow the required process. This cannot only be a waste of valuable effort, but also a substantial waste of time and legal fees. See information about evaluating subcontractor past performance.
Find Out More About Our Practice Areas and How We Can Help You
For additional help preparing a Contract Disputes Act claims with challenging the government's performance of contract assessment evaluation report and CPARs ratings,  and to avoid costly legal mistakes, call our government contracts lawyers at 1-866-601-5518.