Lack of Privity of Contract Rule & Government Relationship With Subcontractors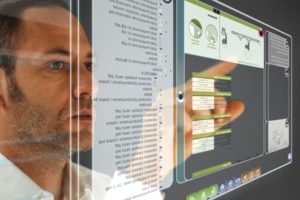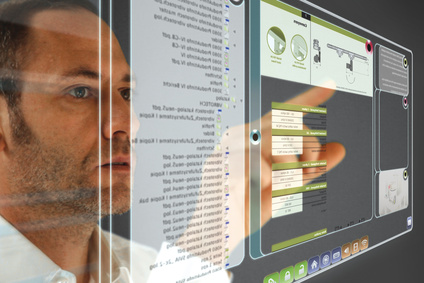 As a subcontractor to a federal government procurement, you may often find yourself wondering what is the lack of privity of contract rule for government relationship with subcontractors and why the Contracting Officer, or even the Small Business Administration (in small business matters), does not intervene when you have a dispute with the prime contractor.
The general answer that you may hear from any Contracting Officer, and even the SBA, is that the government lacks privity with

subcontractors.

Subcontractors who file bid protests or submit contract claims to the federal government should understand how to meet the end result even though contract rights of third parties may not immediately apply to subcontractors.
Privity of Contract Definition? Contract Rights of Third Parties
In federal procurement, privity of contract definition refers to the relationship that exists between the parties to a contract. In government contracting, the owner and the prime contractor enter into a written agreement. This is generated from the solicitation and ultimate award of the contract. Disputes usually occur with contract rights of third parties such as subcontractors. See relevant information about the Severin Doctrine (the government often uses this theory to avoid payment. Have a credible lawyer assess the facts).
Lack of Privity – Government Relationship with Subcontractors
When problems arise with a government subcontractor, the subcontract governs the available remedies. Under the legal definition and legal review of government relationship with subcontractors, there is a lack of privity of contract rule between the government and subcontractors.The agency seldom has any leverage to resolve prime and subcontractor disputes due to no contract. 
You should be aware in pass-through claims where the government attempts to avoid payment because of lack of privity between you and another tiered contractor.

On the other hand, there are some facts where the government can waive the privity of contract defense in your favor.
In government construction contracts, your contract with the prime should allow for the main contractor to address any of your concerns directly with the government. See United States v. Turner Constr. Co., 827 F.2d 1554, 1559-61 (Fed. Cir. 1987). As a prime contractor, damages against you from a subcontractor can be included in your damages claim against the Government.  See Pan Arctic Corp. v. United States, 8 Cl. Ct. 546,548(1985).
Government Subcontractor Privity of Contract Rule – Lack of Privity Exception
Looking further into the privity of contract definition and government relationship with subcontractors, there can be circumstances where the facts of your case allow you, as a government subcontractor, to bring a direct action against the Government. The lack of privity rule exception cases are very fact specific and should be reviewed by a government contracts attorney before moving forward.
As a subcontractor, you may overcome defenses such as lack of privity with the agency if you can show that there is an explicit or implicit contract with the Government. See Blair, 321 U.S. at 737; Balboa Ins. Co. v. United States, 775 F.2d 1158, 1160-61 (Fed. Cir. 1985); Putnam Mills Corp. v. United States, 479 F.2d 1334, 1337 (Cl. Ct. 1973) ("It is clear that, unless the plaintiff can provide evidence of the existence of some type of contract between it and the United States, it cannot, as a subcontractor, recover directly from the United States for amounts owed to it by the Prime.").
Rule When There is a Subcontracting Plan Requirement?  This is a common question yet to be answered by the courts.  First, it is important to review the doctrine of privity of contract requirements under the FAR to see whether the SBA or the Contracting Officer has statutory authority to act when considering their authority in federal procurement. 
Next, it is important to determine what damages may be available for the contracting officer to enforce. 

It is also crucial to understand the role the SBA plays in carrying out the small business subcontracting program.
Material Breach of Contract in federal procurement: After a careful reading of the requirements, when a prime contract that is required to "comply" with the small business subcontracting plan requirement fails to act according to the terms, then the contracting officer can assess liquidated damages for material breach. 
It would seem that under these government procurement statutes, the contracting officer does have the authority to act and protect specific contract rights of third parties– statutory privity of contract definition. 
When prime contractors fail to pay a government subcontractor, an argument can be made that the prime is failing (without valid reason) to comply with the contract. However, under the privity definition, the government generally will suggest that non-payment from primes to subcontractors is a matter between the prime and subcontractor due to lack of privity.
There are other ways to address this problem in federal contracting. Contract privity here would create a statutory obligation for the both the Small Business Administration and the Contracting Officer to act. 
To Avoid Costly Mistakes, Get a Free Government Claims Checklist
For additional assistance, you may want to consult about the doctrine of lack of privity of contract rule and government relationship with subcontractors.  Contact a government contracts attorney at 1-866-601-5518 for a free initial consultation.