Federal Crackdown – Government Contract Fraud & Government Procurement Fraud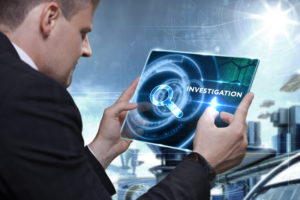 Given the increase in government contracting activity, in 2006, the National contract government procurement Fraud Task Force was formed to promote the early detection, identification, prevention, and prosecution of procurement contract fraud. 
On June 27, 2017, Defense Contractor Sentenced To 30 Months In Federal Prison For $53 Million Procurement Fraud And Illegal Gratuities Scheme

.

See case here.

September 2016, Owner of Sham 'Veteran-Owned' Company Sentenced for $100 Million Fraud.

See case here.
The Financial Fraud Enforcement Task Force, the broadest coalition ever assembled to combat contract fraud, was created to wage an aggressive effort to investigate and prosecute financial crimes.
Both forces are increasing oversight on companies doing business with the federal government. 

It is critical, as a business owner, to make sure that you train your employees correctly and that you have the proper internal policies in place, especially as related to fraud.
Recent Contract Federal Government Procurement Fraud Issues:
Procurement Wire Fraud: Many recent cases involved conspiracy to commit wire fraud in connection with a scheme to defraud businesses which supplied goods under government contracts.  The businesses who committed the fraud were awarded the contracts using an online marketplace to compete for federal contracts. The companies would often submit extremely low bids and then entice the victims to supply the goods and falsely promising to pay for the goods after the government paid the company. The penalty for defrauding the government was substantial and imputed jail time.
The companies would then fraudulently keep the government payments and not pay the subcontractors. 

Those that committed the government contract procurement fraud have been sentenced to prison time and ordered to pay large restitution fines.
8(a) Government Contracts Procurement Fraud
 Many small business owners have also been found guilty of government procurement fraud for fraudulently seeking federal contracts under the 8(a) Small Business Administration designed to help disadvantaged and small businesses. 
One business owner recruited people who were members of racial or ethnic minorities, service disabled veterans, or members of socially disadvantaged groups, and offered them a percentage of the total contract value he won given his 'minority owned business company.' 
When these fraudulent 8(a) companies are awarded government contracts, they are depriving legitimate 8(a) contractors from the profit that was already set aside in the government procurement process for them.  The government does not take this 8(a) Program Procurement fraud scheme lightly.
In addition to falsifying 8(a) eligibility, contractors have also been found liable for making false statements to the Small Business Administration  in regards to corporate and personal income tax returns and construction bond documents.
Government Contract Fraud – Overbilling and False Records
 To illustrate the Government crackdown on government procurement fraud, one company recently agreed to pay $13.7 million to settle allegations of overbilling the government for work performed by the company's staff who lacked the qualifications as required by the contract, thereby falsely increasing the amount of money claimed and paid.  See information about Mail and Wire Fraud Against  the Federal Government.
The company allegedly inflated the costs of the services provided, but because of the settlement, there was no determination of liability.
Similarly, the owner of a construction company who was hired to do steel work on 1 World Trade Center was charged with fraudulently obtaining $76 million by falsely claiming he met the hiring requirements as stated in the contract. 
The owner allegedly hired two subcontractors, with whom he had close ties, to satisfy the hiring requirements.  However, the owner caused both subcontractors to submit fake payroll records and purchase orders.  Both owners of the subcontractors pleaded guilty to contract procurement fraud.
The government is cracking down on government procurement fraud, especially as related to government contract fraud. 

Defrauding the government has serious fines and punishments.

It is important to be aware of your responsibilities as a business owner.
See relevant information about:
See How We Can Help You Defend a False Claims Act Case
For help avoiding severe penalties for defrauding the government, please call a government contract procurement fraud attorneys at 1-866-601-5518 for a Free Initial Consultation.