SBA Federal Minority Owned Business Certification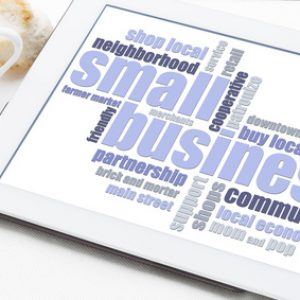 In federal government contracting to have a minority-owned business enterprise (MBE) can have its advantages. However, there are strict guidelines to follow on how to become a minority-owned business. There are also severe consequences for not following SBA minority business certification rules.
One example of a federal minority-owned business certification program is the SBA's 8(a) Business Development Program. This program helps your minority owned company to become certified and take advantage of federal small business set-aside and sole source opportunities worth hundreds of thousands or millions of dollars.
SBA programs are not only for minorities. There are hundreds of small businesses in the 8(a) Business Development  Program that are not minority-owned companies.
What is SBA Minority-Owned Business Certification – Definition & Meaning?
In government contracting, federal minority owned business certification applies to companies that are a for-profit business enterprise must be a small business under the respective NAICS code and located in the United States.  Under SBA certification rules, the company must be owned and controlled by the qualifying member who is also US citizen.
Are You Eligible under SBA minority certification rules?
 If your company is owned and controlled by a US citizen then you may be eligible to submit an SBA minority business certification application. In addition to being a US Citizen, you also show that you are both socially and economically disadvantaged.  This generally means that you can show that you were subjected to racial or ethnic prejudice.
Simply because you are a minority does not guaranty MBE certification with the federal government.

State programs sometimes may have slightly different definitions and meaning.
Under the minority-owned definition, "control" means that the business owner must have at east 51% ownership or at least 51% of stock ownership if the company is owned by one or more such individuals. The owners must be responsible for the daily management of the enterprise.
How To Qualify for SBA Minority-Owned Business Certification Programs? 
To meet the federal definition, most minority-owned business applicants are statutorily presumed to be socially and economically disadvantaged. To be eligible for most SBA minority business certification, especially the SBA 8(a) Program, you must provide narratives that explain your unique circumstances that allow you to become certified. See information about SBA 8a small business plan.
Individual small business owners who are not presumed to be socially disadvantaged must still provide persuasive evidence, with documentation showing that they have been subjected to bias or discrimination and are economically disadvantaged. See more about SDB certification.
What is a Small Business Under Federal Guidelines?  Under federal law, SBA minority certification regulations and guidelines explain the definition of a small business. Whether or not you are a minority-owned company, you must still meet the federal certification requirements to qualify as a small business.  There are unique advantages in the federal procurement market to become MBE certified. However, the rules and laws can be confusing and complex.
Speak to an Attorney & Get a Free Initial Consultation
For more information about SBA minority certification or help with your SDB  certification for a federal minority-owned business certified entity or applying for the SBA 8(a) Program, call our government small business consultants and lawyers at 1-866-601-5518.