Difference Between Teaming Agreement & Joint Venture Agreement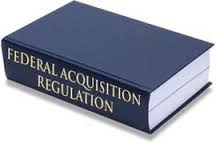 The subtle difference between using a teaming agreement and a joint venture agreement is that a teaming agreement essentially identifies the prime contractor and subcontractor and discusses the roles of each to the government. In a joint venture arrangement, a third entity is an actual offeror and not the individual entities.
Although the new SBA rules limit the possibility of affiliation, both types of agreements are fertile ground for small business size protests and GAO protests for violation of the limitations on subcontracting rules. Simply copying and pasting generic teaming agreements and joint venture contracts have now become a dangerous practice. Small businesses and large DOD contractors should beware.
There are two subcontracting related problems facing most government contractors:
Failure to anticipate the road ahead!

Problem: Though 79% of today's government contractor executives say responding quickly to change is the only way to survive our current federal procurement challenges, only 1 in 3 are even able to identify threats before they strike, much less proactively position their business for growth. Solution: knowing the differences between a teaming agreement and a joint venture arrangement will give

 companies the power to predict the future based on the type of procurement, the

problems,

and risks that can arise and act on it.  The r

isk when engaging with another contractor, harnessed by the power of understanding the SBA's new rules, brings prime government contractors to the forefront of their industry, ready to compete to win.


 

Lack of follow-through!

Problem:53% of business leaders surveyed admitted their organizations are ineffective in making the right decisions about how/when to respond to procurement legislative changes such as the new SBA rules on limitations on subcontracting and affiliation. Solution: Know when to uses teaming agreements versus when to engage in joint ventures, during the pre-planning stages of bidding on new government contracts. Not only will you be prepared for your competition's challenges but the risk of non-performance will be significantly reduced.
Government contractors often decide to enter into a teaming agreement or a joint venture agreement to get larger government contracts.
Whether you enter into a teaming agreement or joint venture contract, there are subtle differences and rules that govern each.
The Impact of SBA's new rules: Although the SBA has issued new rules that limit the possibility of affiliation between companies, companies can still experience harsh consequences for having improper subcontractor relationships.
The recent rules focus on limiting the likelihood of affiliation. However, failure to align teaming or joint ventures with the regulations can still have a grave impact on small businesses.
Contractors should be aware of essential differences in the new rules and how to still avoid losing an award.

Being proactive at the initial bidding stage is critical.
Whether you're using a teaming arrangement instead of a joint venture agreement, did you know that a teaming agreement between two government contractors, by itself, is not enforceable in court?
Small business should be aware of the decision from the U.S. District Court for the Eastern District of Virginia, Cyberlock Consulting Inc. v. Info. Experts Inc., — F.Supp.2d — (E.D.Va. Apr. 3, 2013).
Avoid costly legal pitfalls: In government contracting, small businesses sometimes are unclear about the difference between a teaming agreement and a joint venture agreement.
Although each agreement may seem straightforward, the legal pitfalls are numerous and can be seen in many SBA size protest decisions and appeal cases. The SBA has recently implemented new rules applicable both agreements. 
Must be contract specific: Both types of agreements serve as a tool under federal procurement regulations where two or more contractors join forces to secure a particular government contract.
Although the new rules tend to minimize the possibility of affiliation in small business joint ventures, contractors should be also aware that affiliation is still possible. See information about "similarly situated" business subcontracts.
Although a teaming agreement has fewer restrictions, your competition can still challenge your small business size status.
What is a Teaming Agreement?  Definition and Meaning

 
FAR 9.6 allows companies to enter into a teaming agreement for new projects. Under the legal definition, teaming arrangements in government contracting allow two companies to join forces when bidding on major government contracts.
In this kind of prime subcontractor arrangement, there is one prime contractor that is in control but executes a teaming agreement with one or more subcontractors. Failure to comply with these basic requirements means that you will not meet the statutory definition and may forfeit the contract in an SBA size protest.
Size protests have not gone away: Challenges to government teaming contracts often arise when an unsuccessful bidder files a complaint to the SBA under a small business size protest. This puts the prime contractor in a defensive posture because it then has to try to explain the intent of the relationship after the fact.
Understanding the difference between a teaming agreement and a joint venture agreement is critical when at the bidding stage.
One important tip for contractors is that the

teaming agreement may not be binding in court.
The courts have decided that exclusivity clauses in teaming agreements may be binding to prove damages. See X Technologies Inc. v. Marvin Test Sys. Inc., No. 12-50230, (5th Cir. June 11, 2013), 

It is always a best practice to have a separate subcontract that articulates the rights and obligations of the parties.
Tip: Under the new SBA rules, when there is a bundled contract, small businesses can enter into a teaming arrangement with one or more teaming partners and submit a bid as a small business without the worry of affiliation. See dangerous SBA message sent to prime contractors using named subcontractors.
Joint Venture Agreement and JV Definition  
Government contracting law allows two or more companies to pool their resources and join efforts to secure larger government contracts. See FAR 9.6 and 13 CFR 124.513. However, there are brutal rules that can get companies into legal trouble.
Companies still need to be aware of costly landmines that still lurk under Joint Venture Agreement rules: Under New SBA regulations, the legal definition allows joint ventures to qualify as small for any government contract so long as each venturing partner individually qualifies as a small business under the SBA size standards for the specific NAICS code for the solicitation and are similarly situated.
Despite the new change, small businesses must not discount the fact that affiliation can still occur for other reasons. See information about affiliation and joint ventures.
A joint venture agreement as compared to a teaming agreement can have a little more flexibility but also have demands for compliance. For example,
The joint venture entity serves as the only offeror to the agency.
The joint venture agreement must clearly show who is the managing member. See Joint Venture Regulations.

Joint venture arrangements have higher requirements for accounting.

Sometimes getting the SBA to approve a JV can be problematic when there is a pending bid.
Similarly Situated Small Business?
The new rules also addressed 13 CFR 121.103 (h)(4) on the legal issues of how the SBA finds affiliation between joint venture partners for small business size determination purposes.
Is the Ostensible Subcontractor Rule gone? Looking at the Ostensible Subcontractor Rule, and the concept of the prime contractor performing the primary and vital requirements or the issue of unusual reliance, the SBA excluded the affiliation requirement for contractors that are similarly situated. See 13 CFR 125.1.
As recently as December 13, 2016, OHA has decided a case which still considers the Ostensible Subcontractor Rule. The rule is still around.
SBA 8(a) joint ventures must be especially careful because they have unique obligations to the SBA. For example, there must be SBA approval for the initial and amended joint venture agreement.

Joint venture agreements, without following the specific legal guidelines, will still automatically affiliates both companies.

This may cause you to be over the size standard and lose the contract.
Impact to Your Company
The impact of your case can be limited when you get legal guidance on bidding for federal government contracts. As mentioned above, the difference between a teaming agreement and a joint venture agreement can have grave consequences when you are ultimately awarded a government contract, and your competition files a small business size protest.  
You should seek legal advice given the newly posted SBA regulations.
Learn about SBA Joint Ventures Advantages and Disadvantages.
Information independent contractor agreements in government contracting.
Find out more about teaming agreement best practices and
Information about independent contractor agreements in government contracting.
Learn Tips About Submitting Your Joint Venture Proposal for Federal Government Contracts.
Get Your FREE Joint Venture Agreement Checklist
Get help: For help forming your teaming agreement or drafting your joint venture agreement for federal government contracts, call our small business lawyers at 1-866-601-5518. FREE INITIAL CONSULTATION.