SBA 8a Certification Requirements & SBA 8a Business Contractor Program 8a Application Requirements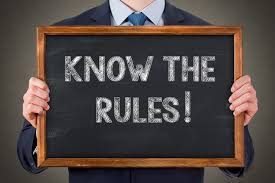 Apply for 8a certification and reduce the chance of denial: By understanding the government's concerns when trying to meet the Small Business Administration SBA 8a Application Program Rules for getting 8a certified, you will be better able to provide the important documents and requirements in your application to get approved the first time around.
The benefit of going through the sometimes confusing SBA certification process can be worth it. Once you become an 8a company, you have access to millions of dollars in government 8a contracts that you would never have had before. Furthermore, companies that are not small business 8a certified cannot touch the contracts that are set aside for the 8a Business Development Program.
If you don't get it right at the initial stages, you will lose credibility with the SBA

This more in-depth analysis and technical assistance by the SBA after you submit your application?

Getting access to millions of dollars for a federal government contract means knowing how the game is played.

When it comes to knowing how to start an 8a company, getting professional help is not a must but it saves you a headache.

Be advised that if you submit false information to the government or intentionally do not follow the rules after become 8(a) certified you and your company could face criminal charges and fines (see below).
UNDERSTAND THE CONSEQUENCES OF SUBMITTING FALSE INFORMATION (INTENTIONAL OR NOT)AND GETTING INVESTIGATED FOR NOT COMPLYING WITH SBA CERTIFICATION REQUIREMENTS
What is 8a Certification?
8(a) certification essentially means that your company is a participant in the SBA's 8a Certified Business Program. The Government 8a Program is a nine-year program that allows certain qualified companies to have access to what is considered the fast-track to small business federal contract dollars.
SBA certification carries tremendous statutory power. The ability to obtain sole-source contracts is paramount.

The SBA oversees your progress in the program.

Avoid the common mistake of assuming that it is the SBA's obligation to find your company government contracts. This is not true.

Once you become 8(a) certified, you must develop your own business development program and

market your company to the federal government.
Better to Plan Ahead Than Rush and Get Rejected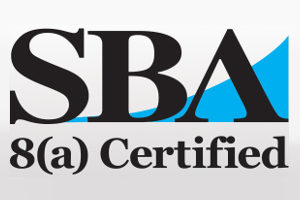 It is sometimes better to see where you rank for all of the 8a application requirements ahead of time.  If you don't meet the requirements right away, a good small business 8a certification consultant would develop a plan of action of what you need to and when you can expect to be ready to apply.
Be Prepared to Submit A lot of Personal and Financial Information
The SBA 8a Business Development Program requirements and eligibility criteria force applicants to divulge a vast amount of personal and business information.  However, part of understanding how to become 8a certified means understanding why the 8a contractor program requires a substantial amount of personal information.
The reason is that the SBA wants to know whether there are unqualified companies or individuals who are simply taking advantage of the program or a company that gets 8a status. Knowing how to apply for your 8a business designation and obtain your SBA 8a certification status, you must meet very specific SBA requirements.  
Failure to meet any of the business development certification requirements or SBA 8a qualifications will cause suspicion and rejection from the decision to get you  SBA 8a certified. Besides the general information listed in the SBA regulations, the SBA goes even deeper into your 8(a) Certification application to look for inconsistencies and evidence of affiliation (a dangerous area where 60% of 8a applicants fail).
To apply for 8a certification and increase your chances of getting approved for 8a status, you must convince the area office that you meet the basic SBA 8a certification requirements in addition to meeting the legal standards and level of proof that many applicants do not understand. Failure to do so will cause your 8a application to be denied. 
Government SBA Certification Application Qualifications – What are SBA 8a Program Requirements?
To become 8a certified, the company in its SBA certification application must meet the business development certification requirements below.
In your SBA 8a application development, you must be a small business concern based on applicable size standards for small businesses in your industry.

All individuals upon whom eligibility is based must be U.S. citizens.

You must be the unconditional majority business owner.

Outside business interests are strictly limited.

You must work full-time in your business.

You must be in immediate charge of your business.

You must possess good character and demonstrate the potential for success in the 8a Program

Board control in the case of a small business corporation can be exercised only by disadvantaged persons.
You want to be mindful that the SBA scrutinizes your application for inconsistencies, violations of tricky rules and false information.
To get your 8a status and take advantage of federal contracts opportunities, SBA 8a program requirements and qualifications that you must be a socially disadvantaged individual. Socially disadvantaged individuals are those who have been subjected to racial or ethnic prejudice or cultural bias within American society because of their identities as members of groups and without regard to their individual qualities. 
The new SBA 8a Contractor Program rules only require narratives in certain situations

As an 8(a) applicant, you must still meet the legal standards in case someone challenges your status
Basic Understanding of the SBA 8a Contractor Program
The SBA  8a Certified Business Program was initiated to help small businesses like yours to succeed in the commercial and business environment. Companies that are considering joining what some consider the elite of the government contracting small businesses must meet specific requirements to be admitted into the program.
Below is a list of requirements to become 8(a) certified. The most gruesome evaluation by the SBA is to make sure that you, the applicant (s) are actually a small disadvantaged business.
The second, and most deadly, is whether your company is are owned and controlled at least 51% by socially and economically disadvantaged individuals. If you do not pass these first two requirements, then you can certainly expect you 8(a) application to be denied.
Benefits of the Government 8a Business Development Program – Why Get 8a Certified?
Getting your government 8a certification application approved by the SBA means that you essentially are treated as one of the elite categories of federal small business contractors. The heart of the 8(a) Program allows your company to take advantage of small business set-asides; be awarded sole-source contracts (without actually bidding) and to have a 'fast-track' to federal contracting dollars.
The reasoning for socially disadvantaged 8a status: The social disadvantage must stem from circumstances beyond their control. Under the  Small Business Act, certain presumed groups include African Americans, Native Americans, Hispanic Americans, Asian Pacific Americans, and Subcontinent Asian Americans.
Other individuals can be admitted to the 8a program if they can show evidence that they are disadvantaged because of race, ethnicity, gender, physical handicap, or residence in an environment isolated from the mainstream of American society.
Ultimate control of your company must not reside with anyone other than those upon whom 8(a) certification eligibility is based.

You must be an economically disadvantaged person. For the 8(a) program this means all applicant individuals must have a net worth of $250,000 or less, excluding the value of the business and personal residence.

You must be in business for at least two years or apply for a waiver of the two-year requirement.

You must not have any significant unresolved federal or state tax financial issues.

You must be of a good moral character to be approved for 8a status.

You must not run a business that is not eligible for SBA certification.
SBA 8a Program Requirements and 8a Company Qualifications
SBA 8a certification qualification requirements mandate that an 8a company must be owned, controlled, and operated by people who are socially or economically disadvantaged. This could be one or more persons who are owners and meet the SBA evaluation standards. 
SBA 8a Certified Business Requirements and Corporate Issues for How to Become SBA 8a Certified
When considering SBA 8a business program eligibility criteria or whether your SBA 8a certification requirements and evaluation criteria are completed for your SBA 8a application, you must assess whether you are selling services or products that the government buys.  
Corporate documents must conclusively show that the eligible owner(s) make the final business decisions. The reviewer takes a hard look at these SBA 8a eligibility requirements.

Contracts with third parties that appear to give them control over the company can disqualify you.
Never make the mistake of thinking that your 8a application will be approved if your company shows unsuccessful performance history. In fact, your 8a application will be denied because you show no likelihood of success. This cannot be appealed. 
To get SBA 8a certified, you must show that your business can demonstrate a minimum of $250,000 in gross sales for the previous year. Previous contracting experience with state or federal agencies is preferred. However, having an experienced small business 8a certification application development consultant can be helpful in explaining any lack of experience.
GET A FREE COPY OF YOUR SBA CERTIFICATION CHECKLIST
SBA 8a Application Requirements – 8a Status Net Worth and Financials Program Criteria
Your personal net worth should not be over $250K.  SBA 8a certification requirements consider an assessment of all your cash, bonds, stocks, savings and checking accounts, automobiles, etc. If you are not sure, you may want to invest in an accountant to check these financial details. 
Although you have to disclose 401-Ks and retirements, they are not considered for personal net worth to get your 8a status.
Areas to watch out for when assessing 8a requirements for SBA certification eligibility evaluation factors. The biggest threat to meeting SBA 8a qualifications when learning how to become SBA 8a certified is when the SBA determines that you do not have the potential to succeed. Unless you can show that the SBA acted in bad faith or clearly abused its discretion, this aspect of SBA section 8a program requirements cannot be appealed.
SBA 8a Contractor Program Eligibility Criteria & Rules
One important point with the SBA 8a Program rules is that when filling out your 8a application is the drastic sanction for submitting untruthful information. False representations in an SBA 8a contractor application can create criminal liability. You want to make sure that you carefully go through SBA 8a small business program eligibility criteria and analysis because you want to avoid any false representation in your responses.
Penalties for Violation of SBA Small Business 8(a) Certification Rules
Unfortunately, small companies that have achieved 8a business certification may or may not intentionally violate SBA laws. The Department of
Justice and other federal law enforcement agencies are continuously prosecuting small businesses and their owners for procurement fraud and false claims violations. Whether you have made a mistake or not, federal law enforcement agencies may still choose to investigate your company or bring government fraud charges.  
Get Immediate Help
If you are an economically disadvantaged individual, we can guide you through the process. For help with SBA business development, requirements for 8(a) certification and how to become an SBA 8a certified business and to make sure get your 8a program requirements completed, call our 8a application consultants at 1-866-601-5518.