Ten Commandments of Government Contract Bid Proposal Writing
Overlooking These Basic Commandments Can Cost You An Award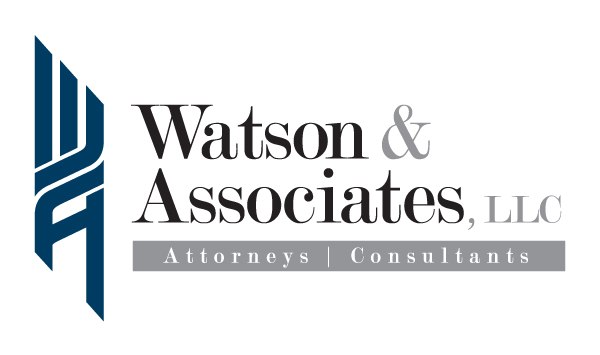 Protest decisions continue to show that companies are losing contracts simply because they overlook these basic ten commandments of Government proposal writing.
It's important to note that Federal source selection teams take a very detailed approach when evaluating your proposal.
By taking a moment to revisit your response to each government RFP will take your bid to a higher level where agencies will consider your company for the ultimate award.
Understanding the steps an agency has to take legally, as well as the stated evaluation criteria in the RFP can help you to overcome common nuances and hurdles in the proposal writing and development process. 
Increase Your Chances of Winning Federal Bids By Following These Ten Commandments for Bid Proposal Writing On Government RFP Contracts
1.  Knowing how to bid on government contracts means avoid using generic proposal templates. 
In the past, government contractors could successfully use proposal templates from prior bids. Today, cutting and pasting templates decreases your chance of receiving meaningful consideration from source selection teams.  
When agencies look at technical proposals, they often see canned responses that have nothing to do with the proposal at hand. Companies who use this method when attempting how to bid government contracts are almost guaranteed to receive low technical scores.
2.  Ensure your technical approach shows a low-risk solution to the problem. 
Each federal government RFP often present a problem that the government needs your help in solving.  Almost all negotiated procurements are evaluated by assessing strengths and weaknesses.
Not only do you have to discuss the minimum solicitation requirements, you also have to seek approaches that offer more than the basic RFP requirements. By utilizing this approach, you have a greater chance of receiving more strengths and better consideration for contract award. Each response to federal bids must offer detailed responses to avoid technical weaknesses.
You should write with the goal of beating your competition, don't solely focus on the solicitation's basic requirements.

Present solutions to the problem that also focus on the agency's mission.

Do your homework and figure out any future changes in the agency's mission.

Be familiar with how agencies look at proposals for best value.
3.  Take advantage of government proposal estimates and historical data. 
Government source selection teams probably have done some level of market research on the project.   Many federal bids end up being too high or too low when compared to the government's proposal estimate.
You should explain why your approach is aligned with industry standards and how your approach will reach the agency's result.  Utilize the agency's historical data or estimates, for your advantage.

If your price is too low the agency may think that you don't understand the requirements of the RFP.  See information on lowest price technically acceptable proposals.

If it is high, provide documented support for your technical approach, labor hours, and staffing.

If your technical proposal is not superior to your competition, then you run the risk of not making the competitive range.
 4.  Have well-thought-out technical approaches.  
Once you identify the RFP requirements, it is very important that you read it carefully from beginning to end.  
Develop meaningful compliance matrices.

Think through your recruitment and retention programs.

Describe the experience and capabilities of your key personnel.

Link teaming partners and subcontractors to the specific PWS requirements; avoid mistakes with affiliation.

Missing important elements of the RFP's source selection and evaluation criteria will get you disqualified.

Address in detail the HOW's for each PWS requirement

Have your most valuable project manager available to narrate the How's of the SOW in oral presentations.
5.  Avoid the impact of size protests by developing sound teaming agreements.  
When improving your bidding strategies on skills on how to bid on government contracts, you should be aware that contracting agencies consider the past performance of your teaming partners and subcontractors.
For small to medium-sized businesses that want to break into government contracting or want to win larger contracts, finding teaming partners is the best way to meet the goal.  However, make sure you understand the underlying legal principles such as affiliation and ostensible subcontractor rule.
Consider selecting a teaming partner who has done a project similar in size and scope.

Look for a company that has successfully completed government contracts on time and within budget.

Make sure you understand affiliation and ostensible subcontractor rules.

Learn about hiring incumbent employees.
6.  Make sure that your proposal highlights your best technical capability. 
Your technical proposal must convince the agency that you have a strong management team and staffing approach that minimizes risk. Your past performance is another area that can gain high scores.  
Do not just copy and paste the previous contract past performance.  This is another common problem when bidding on government contract proposals.
Seriously think about the Who, How, and When about your technical proposal

Consider suggesting longer warranties and discounts.

Understand your technical proposal is one of the highest evaluated sections of your bid.
Always describe your management approach in detail.
Make sure that your past performance projects are of similar size and scope.  Past Performance is a large part of your Technical score when the federal government evaluates your bid proposal.  Small and medium-sized businesses usually do not have the people or critical skill sets to handle larger government contracts.  To overcome this hurdle, you could form a teaming agreement to fill the gaps.
  7.  Take advantage of questions and answer sessions.  
If a government RFP is unclear, it is important to communicate with the designated contracting officer as soon as possible.
Your question may cause a change to the solicitation.

Be careful not to ask questions that give your entire technical ideas to your competition.
8.  When writing a government proposal, always expect problems and tell the agency how you will deal with them.  
This aspect of your technical proposal can lead to a strength for foresight and risk mitigation. 
Don't assume the government knows your process.  (Make it clear)

Tell the agency the exact amount of labor hours and people it takes to perform each task and why less would create a risk.

Inform the agency in your proposal which will be responsible for critical tasks.

Discuss key people and what they will be responsible for.

Highlight your proposal's Quality Control Plan.
9.  Make sure that your government proposal writers understand procurement regulations. 
Many companies hire a bid proposal writing staff not well-versed in procurement laws.  This can be a costly mistake.  There is an apparent difference between a general editor and bid proposal writing experts who understand the evaluation process.
Changes in government regulations and trends in source selection have made it more important than ever that you understand the procurement process to be able to write a winning bid proposal.

This has affected the importance of having professional bid proposal writers as part of your team, whether they are a part of your permanent staff or an outside professional resource.
10.  Conduct your due diligence by researching pricing for similar projects.  
"Low bid" is not the sole basis for contract award. There are numerous bid protest decisions to prove that point.  However, price does play a major role in the government's best value analysis.  You should know acceptable profit margins avoid unbalanced pricing with CLINs.
Tip: Be careful when hiring incumbent employees.  Also, become familiar with rights of first refusal and displace of incumbent staff. 
The above information only touches the surface of the main points for you to consider when learning how to bid on government contracts and improving you government bid proposal writing.  However, focusing on these major points can increase your chances of winning federal government proposals.  Staying current on amendments or changes to the solicitation will keep you compliant. 
Learn about RFP and Solicitation Amendments and Restrictive Solicitations.