Are You Meeting SBA Small Business Size Regulation & Size Standards Rules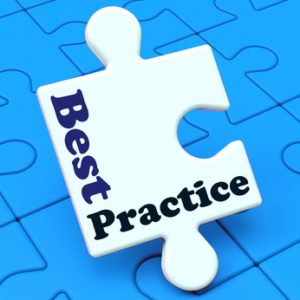 As a small federal contractor, you have the benefit of competing for small business set asides where large businesses cannot. However, in order to be eligible to bid on small government projects, you have to comply with small business size regulations.
When you bid on small federal contracts, you are responsible for certifying that you are a small business. If, by chance you are the successful bidder and your North American Industry Classification NAICS code size standard is challenged by your competitor, you will have to defend a lawsuit (called a small business size protest).
The Small Business Administration considers  the specific economic characteristics comprising the structure of an industry, including degree of competition, average firm size, start-up costs and entry barriers, and distribution of firms by size.
Meeting the SBA Small Business Definition is Not as Simple As You May Think
As a company doing business with the federal government, you should always develop internal policies and controls to make sure that the rules for SBA size standards do not impact your ability to bid.
Most recent small business size standards regulations were changed in 2016. The SBA made some important changes that can impact whether or not you meet the SBA small business definition. If you are not certain, then you should consult a government contract small business attorney.
What is the Small Business Size Standard Table?
The SBA maintains the Small Business Size Standard Table. The table is made available to the public and helps you to analyze whether your company meets the small business size standard that corresponds to the specific NAICS code of the procurement.
You don't want to wait until your opponent files a small business size protest to find out whether you company meets the requirements in the size table. It could be too late.Use the SBA tool to find out whether you are within range
What is the Bid Deal About Small Business Size Regulations?
Having the SBA's small business size regulations handy is advised because, it gives you an idea of the complexity of how the SBA can quickly take your awarded contract away. As you may have guessed, you have to maintain your mall business status to be eligible for government programs and small business set aside contracts.
Depending on your industry (NAICS), you small business size standard is either regulated by average revenues or the number of employees.
What is Affiliation and How Does it Impact Your Small Business Status?
13 CFR Part 121 is the primary source of small business size regulations. This rule is very important because it provides the SBA with a rigid set of guidelines to show whether your say to day operations keep you within the purview of being a small business that is eligible to receive government contracts.
Affiliation is a term used to disqualify small businesses (if they violate the regulations) and to guide the SBA through a series of evaluations. SBA affiliation rules can be very complex.  At the end of the day, when you submit named subcontractors as part of your bid for a federal government project, you must be aware of how affiliation can impact your business.
Affiliation starts with the ability of a person or third party to control the qualifying awardee (prime contractor).

Control does not have be to be actual control but it can also be based on the ability to control.
13 CFR 121.103  the Bible for How the SBA Determines Affiliation?
(a) General Principles of Affiliation.
Concerns and entities are affiliates of each other when one controls or has the power to control the other, or a third party or parties controls or has the power to control both. It does not matter whether control is exercised, so long as the power to control exists.
SBA considers factors such as ownership, management, previous relationships with or ties to another concern, and contractual relationships, in determining whether affiliation exists.
Control may be affirmative or negative. Negative control includes, but is not limited to, instances where a minority shareholder has the ability, under the concern's charter, by-laws, or shareholder's agreement, to prevent a quorum or otherwise block action by the board of directors or shareholders.
Affiliation may be found where an individual, concern, or entity exercises control indirectly through a third party.
In determining whether affiliation exists, SBA will consider the totality of the circumstances, and may find affiliation even though no single factor is sufficient to constitute affiliation.
In determining the concern's size, SBA counts the annual receipts, employees, or other measure of size of the concern whose size is at issue and all of its domestic and foreign affiliates, regardless of whether the affiliates are organized for profit.
For SBA's Small Business Innovation Research (SBIR) and Small Business Technology Transfer (STTR) programs, the bases for affiliation are set forth in §121.702.
For applicants in SBA's Business Loan, Disaster Loan, and Surety Bond Guarantee Programs, the size standards and bases for affiliation are set forth in 13 CFR §121.301.
How to Prepare for a Small Business Size Protest?
At the end of the day, your small business size standard is your ticket for eligibility for bidding on federal contracts. Knowing how to prepare for a small business size protest means taking charge of your subcontracting relationships while carefully assessing whether there is actual or ability to control your company.
Filing a small business size standard protest? Have to be very careful of how you describe your concern. Failure to properly structure your size protest puts you in a position where the other side can file a motion to dismiss.
Per 13 CFR 121.1007(b), your small business size standard protest must be sufficiently specific to provide reasonable notice as to the grounds upon which the protested concern's size is questioned.
This is allows the protestor to be able to adequately respond to the allegations. You cannot make general allegations must be included. The basis for the belief or allegation stated in the protest must be given.
A protest merely alleging that the protested concern is not small or is affiliated with unnamed other concerns does not specify adequate grounds for the protest. No particular form is prescribed for a protest.
Where materials supporting the protest are available, they should be submitted with the protest.

SBA will dismiss a protest that is not sufficiently specific
How to Intervene in Small Business Standard Protest?
Defending or intervening in a size protest? If you are the successful awardee, then you have a very short time to respond to the allegations in the protest. Generally, the SBA will contact you and provide the basis of the protest.
How you respond to the bid protest is very important. You should respond to each and every allegation made by the protestor.
If you need an extension (from typical 5-day response time), then you should request an extension from the SBA. Until it approves the request, then you have to respond in time.
When responding to the size protest, keep in mind that the SBA is not just limited to what the protestor alleges. It can find a violation of the small business size standard rules based on facts and evidence in the record.
What Happens if the SBA Gives an Adverse Size Determination?
This is what many small businesses fear. If the SBA issues an adverse small business size determination, then you are forbidden from representing your company to the government as a small business under the specific NAICS code size standard in question.
You can certainly ask the SBA for a reconsideration. However, unless overturned in a size appeal to SBA OHA, your small business status essential disappears. You can always request an evaluation after the problem has been corrected.
For immediate help with a pending small business size regulations dispute, call our government contract lawyers at 1-866-601-5518 for a Free Initial Consultation.