SBA Size Standards Protest Timeliness
Meeting SBA size protest timeliness requirements can be a problem when you are not sure when the clock actually starts.  More importantly, filing an untimely size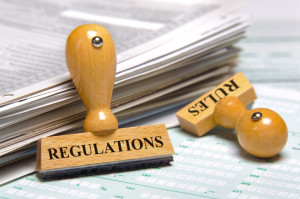 protest can eliminate your opportunity for a second chance at a government project.  
In many situations, because there is confusion about when the clock starts, companies often find that the SBA and appellate courts are not very forgiving when they file a case late.
Do you have to wait until you get an official notice of unsuccessful offer from the government?

Is the fbo (Federal Business Opportunities) notice enough to start SBA size protest timeliness clock?
The answer to each of these questions depends on the specific facts but generally yes.  Although it might be prudent to argue that you did not receive actual notice from the government in the mail, SBA OHA (Office of Hearing and Appeals) decisions have also looked to see if there was a public notice on fbo.
If there is, then SBA size protest timing will start on the date of the fbo public notice. Having actual notice is not always the standard. Instead, courts look to see if given the facts, you should have known about the adverse action or potential allegation.
Rule for SBA Size Standards Protest Timeliness
When you decide to file a size protest, keep in mind that SBA size protest regulations require you to file a protest within five business days after you knew, or should have known, that the contract was awarded.  See 13 CFR 121.1004.
A formal notice from the government is not the standard for calculating SBA size standards protest timeliness requirements.
An informal fbo posting does not extend your deadline for filing a size protest. See 13 CFR 121.1004 (a)(5) (recognizing that, if the contracting officer "fail[s] to provide written notification of award," the five-day protest window may begin from "public announcements" or other means); Size Appeal of Quality Technology, Inc., SBA No. SIZ-5611 (2014).
To protect your interest, you should always check the public notifications related to the solicitation.  It is up to each company to always keep track of postings even after bid submission deadlines have passed. This can be a good practice for making sure that you do not miss the SBA size standards protest timeliness requirements.
Call our SBA Size Standards protest lawyers at 1-866-601-5518 for additional questions or help.