SBA Definition for Affiliation
Does Your Teaming Agreement Avoid the SBA Definition of Affiliation?
When small businesses become subject to the SBA affiliation definition, there is generally a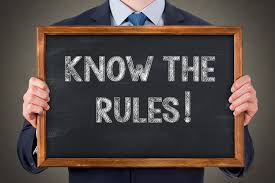 government bid submitted where there are teaming agreements or joint venture agreement relationships.
Having improper relationships can cause companies to lose the contract and income for their respective businesses.
There are several decisions from SBA-OHA that address the various affiliation approaches and adverse decisions from the SBA.
What is the Meaning of Affiliation? General SBA Affiliation Meaning & Definition 
Although the SBA has issued new rules that reduce the chances of affiliation between similarly situated companies, cases are litigated every day because of the unique facts of each case. Your company can reduce the likelihood of losing a contract in a size protest by keeping the following points to when defining the affiliation meaning.
Concerns and entities are affiliates of each other when one controls or has the power to control the other, or a third party or parties control or has the power to control both. It does not matter whether the control is exercised, so long as the power to control exists. See also information on SBA 8a annual report, SBA form 601 and SBA Form 1450.
SBA affiliation rules consider factors such as ownership, management, previous relationships with or ties to another concern, and contractual relationships, in determining whether affiliation exists.
Control may be affirmative or negative. Negative control includes, but is not limited to, instances where a minority shareholder has the ability, under the concern's charter, by-laws, or shareholder's agreement, to prevent a quorum or otherwise block action by the board of directors or shareholders.

Affiliation may be found where an individual, concern, or entity exercises control indirectly through a third party.

In determining whether affiliation exists, SBA will consider the totality of the circumstances and may find affiliation even though no single factor is sufficient to constitute affiliation.

In determining the concern's size, SBA counts the receipts, employees, or other measures of the size of the concern whose size is at issue and all of its domestic and foreign affiliates, regardless of whether the affiliates are organized for profit. 
The SBA definition of affiliation can be tricky. When writing proposals, companies must be extremely careful about what tasks the teaming partner or subcontractor will be performing.  See also Small Business Set Aside Bid Protests.
Government contractors that are not familiar with what does affiliation mean and the complex rules and legal applications should seek legal advice before submitting their proposals. Otherwise, they may become the subject of a small business size protest. See more information about SBA affiliation rules and mergers and acquisitions of government contractors.
Avoid Costly Mistakes in SBA Program Litigation. See What We Do to Help
For help applying the SBA definition for affiliation to your teaming and SBA subcontracting relationships, call Watson's government contract and SBA lawyers at 1-866-601 5518. FREE INITIAL CONSULTATION.