Getting 8a Sole Source Contracts With the Government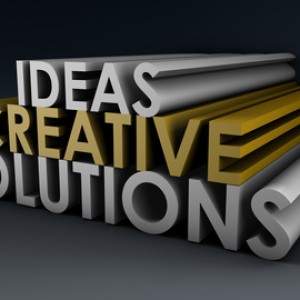 Understand the benefits of SBA 8a FAR requirements and getting 8a sole source contracts with the government. It can take your business to the next level. 8a contracts are awarded when there is evidence that there is but a sole supplier that is capable of providing the products or purchases sought by the government. Under the SBA 8(a) Business Development Program, small businesses can also get single source contracts by statute.
The government contracting agreement is not required to seek out a single supplier. This is but one exception to the full and open competition rules. However, there are many 8(a) companies that have yet to get their first sole 8a sole source contract. For companies in the SBA's 8a Contracts Program that consider themselves for single source for a specific product or service, they should promote these services or products to the government contracting agency.
Understand that the federal government does not have to sole source a contract to your company. Instead, the better approach is to market your capabilities to the specific agency that may have forecasted projects. Your company should develop a concise strategic plan that incorporate the relevant FAR regulations for getting 8a sole source contracts.
What is a Sole Source Contract?
In federal government contracting, agencies are required to seek competition for when spending taxpayer dollars. With that said, there are exceptions to the "other than full and open competition" requirement. If you are a small business, or 8a certified company, you can receive a sole source contract. FAR regulations allow the contracting officer to utilize the statutes in order to serve the government's interest. This is one way of getting government contracts that your should focus on.
What are the Single Source Thresholds for 8(a) Companies?
 Under the SBA regulations and FAR part 19 8a government contractors have certain thresholds/ limits to where they can get a single source contract. The exception to government 8a contracts caps typically apply to Native American Tribal entities, Alaskan Native Corporations (ANC) and NHOs. These groups are generally referred to as "Super 8(a)" companies.
ANCs or Native American Tribal entities may receive a sole source bid up to $22 million, and with proper justification, unlimited dollar amounts.

Other 8a small businesses can only receive sole source awards for manufacturing contracts up to $6.5 million and for service contracts up to $4 million.
FAR 19.8 8a Government Sole Source Contracts & Set Aside Bid Mandates
Although there is a sole source threshold for awarding single source 8a FAR contracts to companies, there are some caveats.  Under FAR 19.8, the SBA cannot accept 8a sole source contracts with the government that exceed $22 million unless the contracting agency completes a Justification and Approval under FAR 6.303.
FIND OUT MORE ABOUT JUSTIFICATION AND APPROVALS.
There are agency negotiation timeliness that might come into play when it comes to getting government contracts. The SBA and the contracting agency are required to work out the negotiation kinks together. However, if the SBA cannot meet the agency timelines, the contracting offer, after notifying the SBA, can move ahead with the single source contract.
Common Perceptions By 8(a) Sole Supplier Small Businesses: Small businesses must understand that the SBA is not mandated to go out and find contracts for 8(a) certified companies. Instead, companies have to market their product or services to the government. Knowing how to reach the end result of getting sole source contracts is a constant problem for many companies trying to be a sole supplier across the U.S.
On the other hand, the contracting officer is not required to contract directly with the SBA if she is making a sole source contract award for other small businesses not in the 8(a) Program.
Additional Government Contracting and 8a Government Contracts Information
Addressing Agency Source Selection Plan in GAO Bid Protest.
Buying From a Single Source Government Contracting Decision.
8a Set Asides Versus HUBZone Contracts.
Urgent and Compelling Circumstances in Government Contracting.
Best Small Business Ideas for Getting Federal Government Contracts
Speak to an Attorney & Get a Free Initial Consultation
For help with structuring your company for government sole source contracts opportunities with the government under the SBA 8a Contracts Program, call our government small business contract consultants and lawyers at 1-866-601-5518.